Lloyd's of London at centre of "murder insurance" controversy | Insurance Business New Zealand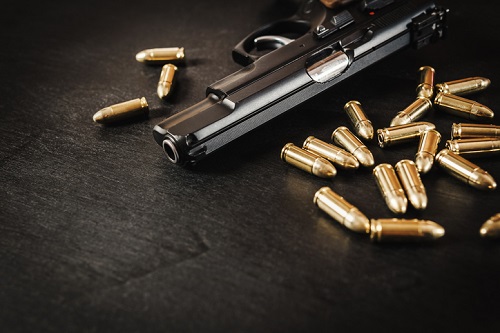 Where do you stand on the gun debate? It's an issue that has divided the US with many firmly of the belief that it is their constitutional right to own a firearm for protection; and others believing it has led to a surge in gun-related deaths across the country.
Now, the world's leading insurance market has found itself embroiled in the controversy.
Lloyd's of London has been criticised for providing what some have dubbed "murder insurance" to gun owners across the USA – by potentially footing the bill in cases where an insured has shot someone.
According to a report in
The Times
newspaper, the National Rifle Association (NRA) is currently promoting a policy on its website which is underwritten by Lloyd's. It covers legal costs and offers to pay out as much as US$1 million for civil suits and $100,000 for criminal cases. The move has prompted criticism from campaigners who believe that offering insurance for such circumstances may ultimately lead to an increase in firearm related fatalities by effectively encouraging people to shoot.
"The kinds of policies that the NRA offers are being sold in a way that tells people there is a threat around every corner," said Igor Volsky of Guns Down America, as quoted by
The Times
. "When you have policies that proactively protect shooters, you now have an incentive to shoot first, ask questions later."
The group also likened the policies to "murder insurance."
On the flipside of the coin, of course, gun rights advocates have hit back stating that such insurance products protect law-abiding citizens who simply want to defend themselves. Still, the issue has prompted an investigation from state regulators in New York as to how the policies are marketed.
Lloyd's of London told the publication that its commercial decisions were in line with "ethical standards and consistent with the regulations within the market and territories concerned."
Where do you stand on these insurance policies? Leave a comment below with your thoughts.
Related stories:
Lloyd's talks about future as Brexit deal is reached
R&Q in sale of Lloyd's managing agency