QBE shares performance update | Insurance Business New Zealand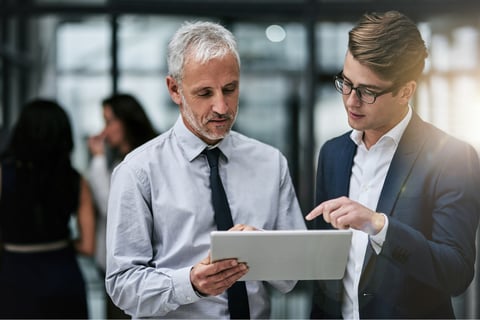 QBE Insurance Group has provided an update on its recent trading performance, revealing that catastrophe costs have been higher than anticipated.
"Challenging operating conditions have persisted into the second half, and while performance remains resilient across many facets of our business, higher than expected catastrophe costs have introduced some risk to our original full-year outlook," stated the international insurer.
"QBE continues to expect FY22 group constant currency GWP (gross written premium) growth of around 10%, and we expect the supportive premium rate environment should continue into 2023."
The company went on to note: "Based on our assessment of underwriting performance to date, we now expect a FY22 group combined operating ratio of around 94%. As outlined at the 1H22 (first half) result, QBE's FY22 combined ratio outlook excludes the impact of the Australian pricing promise review."
Headquartered in Sydney, QBE was referring to its pricing practices probe in Australia which found instances where the policy pricing promise was not fully delivered and meant millions of dollars in customer remediation.
GWP-wise, the insurance group reported: "Growth in gross written premium remained strong in 3Q22 (third quarter), up 6% on the prior corresponding period, or 13% in constant currency.
"Group-wide renewal rate increases averaged 8.4% in 3Q22, while growth ex-rate of 8% reduced compared to 1H22. This reduction followed planned North America programme terminations and a large first half bias for written premium across a number of growth focus areas. Retention has remained at favourable levels.
"In the year to September," it continued, "group gross written premium growth was 12% on the prior period, or 16% in constant currency, with ex-rate growth of 11%. Excluding crop, group gross written premium increased by 12% in constant currency, with ex-rate growth of 6%."
QBE's operations are divided into North America, international, and Australia Pacific. All three regions posted rate increases. The premium rate change excludes North America crop and/or Australian compulsory third-party motor, while premium growth rates are quoted on a constant currency basis.
In terms of underwriting performance, QBE highlighted the impact of catastrophes and inflation.
"Elevated catastrophe activity has continued through the second half, with 2022 global catastrophe costs for the insurance industry likely to again exceed US$100 billion," shared the insurer. "To October, the net cost of catastrophe claims in the second half is tracking at ~US$430 million, with the total net cost of catastrophe claims tracking at ~US$880 million in the year to October.
"QBE's catastrophe allowance for November and December is ~US$180 million. Alongside experience to date, QBE is now assuming FY22 net catastrophe costs of ~US$1,060 million, which is inclusive of the US$75 million charge for exposure to the Russia/Ukraine conflict, and exceeds the FY22 catastrophe allowance of US$962 million."
Meanwhile risks associated with the persistency of inflation remain elevated, according to QBE, and the firm expects to strengthen long-tail reserves in the second half to build resilience for a more prolonged inflationary environment. The impact, however, will be broadly offset by the release of COVID risk margin, as residual risk associated with business interruption claims is reduced.
When it comes to investment performance, QBE said risk asset and credit performance has remained sound.
"Interest rates have continued to increase across our key markets, resulting in a negative asset risk free rate impact of US$461 million in 3Q22, which was broadly offset by a beneficial claims liability discount impact of US$413 million," declared the global business.
"As a result of higher risk-free rates, the 3Q22 exit fixed income running yield of 3.7% continued to build on the 1H22 exit running yield of 2.5%. 3Q22 total investment FUM (funds under management) was US$26.3 billion, down from US$26.7 billion at 1H22."
The numbers come amid continued financial market volatility.