Revealed – timeline of Cigna NZ's switch to Chubb Life branding | Insurance Business New Zealand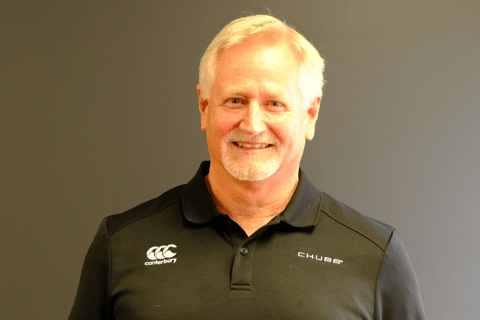 The start of the second quarter will be the end of the Cigna New Zealand brand, with the life insurer set to have fully rebranded by then.
Insurance Business can reveal that the company has finalised the dates of the imminent changes happening under its new ownership. As part of the transition, the soon-to-be Chubb Life Insurance New Zealand will also be holding an operations roadshow beginning March 6.
"We'd like to ensure the transition for you is as smooth as possible," said Cigna NZ in a message to advisers seen by Insurance Business. "There'll be a few things to consider including accessing our new logo, marketing materials, and application forms, and how to get in touch when you need us."
Advisers' business partnership managers, meanwhile, will continue to be their first point of contact.
What's happening when
According to Cigna NZ, the following activities are lined up as part of communicating the changes:
February 22 – advisers will be emailed a step-by-step guide of what to do
February 22-28 – advisers can send questions not already addressed
March 1 – the guide will be updated with additional information, if any
March 6 – start of rebrand
March 6-10 – Chubb Life operations roadshow
March 31 – "We'll no longer be using any Cigna NZ branding."
The workshops will take place in Dunedin, Christchurch, Wellington, Hamilton, and Auckland. The events will feature key executives like underwriting head Matt Banham and operations head Karen Ward, as well as members of the new business and claims teams.
"These workshops are another way we're demonstrating how much we want to make it easier for you to do business with us," distribution general manager David Haak (pictured) told advisers in the update seen by Insurance Business.
"We know many of you have questions about the underwriting process, so register now to make the most of these sessions."
"Exciting year for all"
Haak, meanwhile, expressed the insurer's excitement ahead of its identity shift.
"2023 is an exciting year for all of us as we move into the Chubb world, bringing new opportunities and scope to do even more business together," he stated. "Over the next few weeks we'll be giving you all the support you need to make this transition as smooth as possible. Look out for our 'how to' email coming soon.
"We've got a lot to look forward to this year, and the team and I can't wait to see the results of the work we've already done. Thanks again for your business, and please don't hesitate to get in touch with us whenever you have questions or need our support."
Last December, Chubb Life chief operating officer Brad Bennett said they were "hugely excited" about bringing the Kiwi business into the wider group.
Chubb, which became the new owner of Cigna NZ in the middle of last year, reported a net income of US$5.31 billion for 2022.
"We are off to a strong start in the new year and are firing on all cylinders," declared Chubb Limited chair and chief executive Evan Greenberg when the group's financial results were released at the end of last month.
"While there's certainly plenty of risk and uncertainty in the operating environment globally – economic and geopolitical, from what we know and can control, '23 should be a good year in terms of growth and earnings."