Revealed: Women in Insurance Awards winners | Insurance Business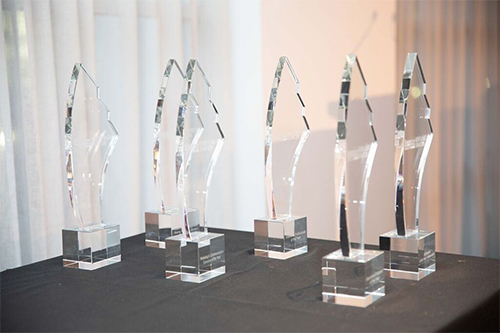 The winners of the inaugural Women in Insurance Awards were announced yesterday evening in a fantastic awards ceremony, with attendees from across the industry gathered to celebrate the success of their peers.
The awards ceremony followed a hugely successful Women in Insurance Summit, which saw over 200 delegates gathered to hear inspiring and thought-provoking talks from New Zealand fashion icon Karen Walker, Achmea Australia CEO Emma Thomas, acting Kiwi Insurance CEO Larissa Vaughan, and many others. Insurance Business extends a huge thank you to all of the speakers, all of whom shared incredible insights into leadership, career success, resilience and facing challenges.
This event was made possible thanks to the support of our platinum sponsor, AIA, and our silver sponsors; AIG, Allianz Partners, Delta Insurance and Suncorp New Zealand.
A special thank you also goes out to supporting partners FinTechNZ and InsurTechNZ.
The finalists and winners of each award category are as follows:
Broker of the Year
Finalists:
Faith Owens - Bridge Insurance Services
Jaime James - Super City Insurance
Leecia Burford - Leecia Burford Financial Services
Fiona Keenan - My Insurance Lady
Winner: Faith Owens
Employer of the Year
Finalists:
Winner: Zurich
Insurance Professional of the Year
Finalists:
Sharron-Moana Botica - AIA
Petra Lucioli - Delta Insurance
Camilla Gribble - IkonIK
Nicki Mackay - FMG
Gillian Jacobsen - Crawford & Company
Rene Hattingh – Marsh
Winner: Sharron-Moana Botica
Rising Star – Broker
Finalists:
Winner: Steph Wyatt
Rising Star – Insurer
Finalists:
Chantal Tawhai – Allianz Partners
Lily Wong – Zurich
Maddie Sherlock – AIA
Phillippa Joll – FMG
Sam McDonnell – FMG
Courtney Hendriks – AIG
Winner: Phillippa Joll
Marketing and Comms Executive of the Year
Finalists:
Winner: Debbie Lowe