Rural insurer wins big in Consumer NZ survey | Insurance Business New Zealand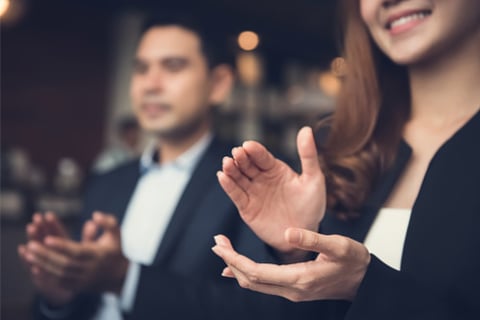 New Zealand-owned rural insurer FMG has picked up the Consumer NZ People's Choice Award for its house, car and contents insurance, which it won jointly with AA Insurance and another New Zealand-owned mutual, Medical Assurance Society (MAS).
Chief client officer Andrea Brunner said FMG is "extremely proud" to have been recognised by its members, particularly in light of the challenges faced by everybody throughout 2020.
"Striving to deliver the best service is a priority for us, and the entire FMG team did its utmost to make sure that even with the challenges of 2020, the mutual's members and clients came first," Brunner commented. "On behalf of the entire FMG team, thank you for this acknowledgment."
Read more: FMG Insurance gets credit ratings affirmed
FMG has rolled out a range of support options for its members since the start of the year, and Brunner says the company recognises that the financial hardship is far from over. She says FMG's strategy for 2021 is to focus on providing clients with good quality advice, and to help them avoid interruptions to their farms, businesses and personal lives.
"FMG has a package of support to help our clients recover from the events of 2020, and we appreciate that financial stress is still out there," Brunner said.
"For people facing hardship, we have payment options available, special payment arrangements and a 100% cancellation refund policy. We've also made refunds and payments electronic, directly into people's bank accounts—reducing the process from 10 working days to just three."
Read more: FMG hosts global insurers in a 'future of mutuality' event
FMG's giveback initiative Farmstrong, a nationwide wellbeing programme for the rural community has provided support throughout the challenging events of 2020. Brunner commented: "This was particularly important as rural New Zealand played a key role in supporting the country through COVID-19.
"We're very pleased that at the recent New Zealand Workplace Health and Safety Awards, Farmstrong took home the Supreme Award (WorkSafe New Zealand/ACC best overall contribution to improving workplace health and safety in New Zealand), and the ACC best leadership of an industry sector or region."
The awards are part of Consumer NZ's 2020 insurance satisfaction survey, which received responses from 4,700 people for car insurance, over 4,000 for home insurance and 4,400 for contents insurance.