FMG reveals the biggest challenges facing New Zealand's farms | Insurance Business New Zealand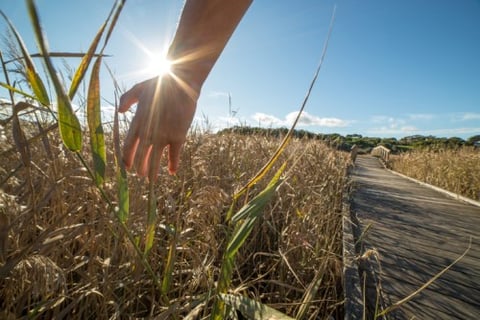 Rural insurer FMG has released two reports on the future of insurance and New Zealand's farming and growing sector, both of which look ahead to the key trends, challenges and emerging risks facing both industries up to 2025 and beyond.
The reports were the result of interviews conducted with a broad range of industry leaders and stakeholders, and the final result explored how insurers should respond to the various challenges and opportunities being thrown their way over the next 5-10 years.
Technology was a key theme throughout both reports, with FMG chief executive Chris Black commenting on the increasingly sophisticated data sets being used by insurers to gather information on risk – a trend which impacts both the insurer's assessment of risk, as well as the affordability of insurance for the consumer.
The Future of Farming & Growing in New Zealand report identified four major areas of change: consumer ethics, agri-leadership, technology and economics. According to Pete Frizzell, general manager client propositions and communications, the research will inform FMG's future strategy with regards to products and client advice.
"This is the first time that we've done a level of research to this degree," Frizzell told Insurance Business.
"We interviewed 40 different industry leaders and experts, and the research was done to ensure that we're sustainable and that we're going to be around for another 100+ years. It's also part of our strategic planning process, and we'll certainly be using it to inform our strategy between now and 2030, and beyond."
"We're an insurer focused on rural New Zealand, and we know that both of those areas are in for quite a challenge, lots of changes and plenty of growth, as well as some significant disruption potential," he added. "We thought it was important for us to get our heads around that as much as we can."
In terms of product options, Frizzell says there is a real opportunity for FMG to step up when it comes to offering advice to its client base – especially on lesser known emerging risks such as cybersecurity and hacking, which aren't typically associated with the farming sector.
"We insure over 50% of New Zealand's farms and growers, so there's a great opportunity from an advice angle in terms of what we can do for our clients," he said.
"We're actively looking at emerging liability risks, and cyber has been very prominent for the last few years as more and more technology is being used on farms. We've already had a couple of instances where clients have had their farming units held ransom by hackers, so we're developing solutions around that."
"We deliberately sought to form an opinion and take a position in the authorship of both reports, and we welcome further discussion and challenge of these opinions," Chris Black concluded.