SCOR Global P&C confirms executive shake-up | Insurance Business New Zealand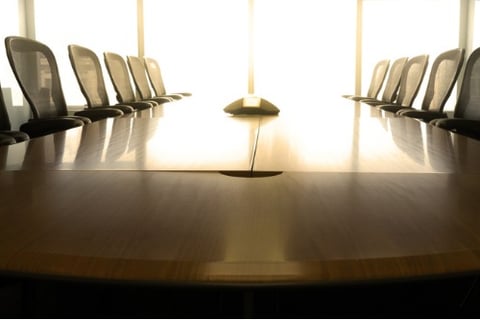 Last month saw the appointment of Jean-Paul Conoscente as chief executive of SCOR Global P&C… now further personnel changes within the global property and casualty operations have been announced.
Michel Blanc, who currently serves as CEO of the Asia-Pacific region (APAC) at SCOR Global P&C, is moving up to his new role as CEO of reinsurance come April 01. The company veteran started his career at the major reinsurer in 1992 and has been based in Tokyo, Paris, New York, and Singapore.
Also promoted are Christoph Spichtig and Eric Jenck to chief executive of APAC and regional chief underwriting officer of reinsurance for APAC, respectively. Spichtig joined SCOR in 2007 and most recently served as chief underwriting officer, treaty P&C for SCOR reinsurance APAC.
Jenck, meanwhile, came onboard in 2005 as APAC pricing actuary and CAT modeler in Singapore. He has led the treaty P&C underwriting team in charge of the Southeast Asian markets since 2016.
SCOR Global P&C also made appointments, effective September 01, in its specialty insurance unit.
Stuart McMurdo, the CEO of SCOR UK and of The Channel Syndicate, will keep his current remit while being promoted to chief executive of SCOR specialty insurance EMEA (Europe, the Middle East, and Africa) operations. The certified financial accountant became part of SCOR in 2018 after heading the reinsurance business of South African insurer Santam Limited.
In Latin America (Latam) the specialty insurance unit will get a new chief executive in the form of Fabio Pinho, whose promotion from his top post at Brazilian insurance firm Essor will see him continue in that capacity while taking the helm at SCOR business solutions Latam. He founded Essor in 2011 before it became fully owned by SCOR.
Meanwhile business development head Pierre Favennec, who arrived in 2017, has been promoted to head of strategy and development. His predecessor Adrian Jones, deputy CEO of P&C partners, will focus on growing the P&C ventures business.
"The establishment of the specialty insurance business unit in September 2018 marked a key change in SCOR Global P&C's organisational structure, by bringing together insurance business platforms built separately over the years," explained SCOR Global P&C deputy CEO Laurent Rousseau, who is also chief executive of specialty insurance.
The shake-up is aimed at making more efficient use of SCOR's resources and taking a more client-centric approach.