Suez debacle: Insurer offers update on seized vessel | Insurance Business New Zealand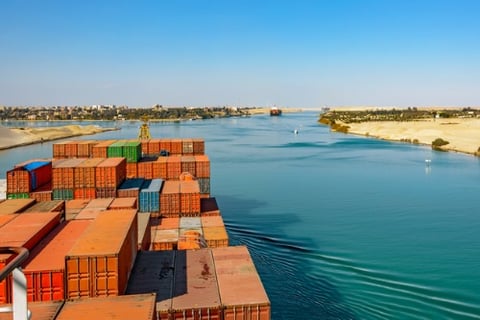 "Despite the sincere efforts of the Ever Given's owners and their insurers, it has not been possible to resolve this matter without the continued involvement of the Egyptian courts."
Those were the words of the UK P&I Club when the marine insurer issued an update on the current circumstances surrounding container vessel Ever Given, which was earlier seized amid what was previously described as a "largely unsupported" claim by the Suez Canal Authority (SCA) worth US$916 million.
According to the UK P&I Club – which insures not Ever Given itself and its cargo, but the vessel's owner against certain third-party liabilities – an appeal has been filed by the Ever Given camp before the Ismailia court of first instance in Egypt against the arrest of the ship.
The insurer said the appeal was made on several grounds, among which are the validity of the arrest obtained in respect of the cargo and the supposed lack of supporting evidence for the SCA's "very significant" claim.
Meanwhile, it was noted that 23 of the 25 crew onboard at the time of the Suez Canal grounding remain onboard and are joined and assisted by two additional seafarers. Ever Given is said to be well provisioned, with the crew receiving "every possible support" from the vessel's owner and technical manager, including the ability to speak with their families.
"The Ever Given interests will continue to negotiate in good faith with the SCA to reach an amicable resolution," stated the UK P&I Club. "We are encouraged that the SCA recently allowed two of the vessel's crew members to return home for compassionate reasons, while the vessel remains under detention."
It added: "The UK Club's priority remains the fair and swift resolution of the SCA's claim to enable the vessel to continue on her intended voyage and to allow the crew to leave Egypt."
The appeal will be heard on May 04.