This week's top jobs in insurance – September 09, 2019 | Insurance Business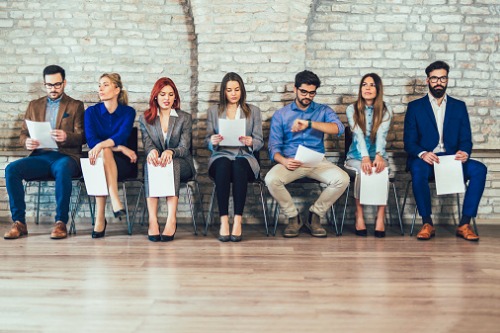 Looking for a change? Here are this week's top insurance jobs in New Zealand – and for a full list click here.
Director of Banking and Insurance, Financial Markets Authority
The FMA is looking for a director of banking and insurance – a new leadership position created to reflect the agency's role in developing a framework in the country for conduct regulation in the banking and insurance sectors. Main responsibilities include providing input into key projects and initiatives as well as working closely with other senior colleagues responsible for strategy, stakeholder relations, external communications, and frontline regulation. The role is based in Wellington City, Wellington. You can apply here.
Claims and Invoicing Representative, Smith & Smith
Smith & Smith is seeking a claims and invoicing representative who will play a pivotal part in ensuring that customers are delighted with their experience at the firm. The successful candidate will partner with Key Accounts to quickly process the customers' claims while providing accurate and timely invoicing administration to the firm's wider branch network. The role is based in Penrose, Auckland. You can apply here.
Personal Insurance Consultant, IAG New Zealand
IAG NZ seeks a personal insurance consultant who is absolutely passionate about front-line customer service. Key responsibilities include building and maintaining relationships with customers on a day-to-day basis, identifying other areas in which the firm may further support customers with insurance, and lodging claims in-store then either resolving these at first contact or referring them to the claims team for case management. The role is based in Nelson, Nelson. You can apply here.
Customer Service Representative, Temporary, Randstad
Randstad is looking for an experienced customer service representative for insurance who will be resolving customer complaints while working in a contact centre environment. Being able to process high volumes of work accurately and efficiently is significant for this role. The successful candidate will be based in Auckland City, Auckland. You can apply here.
Finance and Insurance Consultant, Autosure New Zealand Limited
Autosure NZ has an exciting opportunity for a finance and insurance consultant to work for a very successful Auckland dealership. A key component of this role is to provide customers with finance and insurance options to allow them to purchase vehicles through the dealership. The successful candidate will be required to drive sales of finance and insurance products that assist customers with their purchase while maximising profitability through finance margins and cross-selling of product lines. The role is based in Auckland City, Auckland. You can apply here.