Wolfpack on the hunt for a win | Insurance Business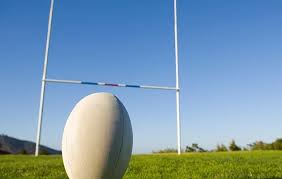 It's the third year of the State of Insurance league tournament and captain of the brokers' Wolfpack team, Tony Taylor, says this could be their year.
Aon corporate account broker Taylor, who boasts impressive league playing credentials himself, has recruited a few mates to help in their bid for a first-time win, including coach Junior Fiu.
Both Taylor and Fiu, who plays for a police league team, were at school with Stacey Jones and Nigel Vagana at St Paul's College in Grey Lynn, Auckland, which has produced dozens of league legends.
Says Taylor: "This could be our turning point, our new weapon! Also, we have had a few insurers with league experience cross over to the brokers so that will balance the team out."
He has also recruited former Warrior Awen Guttenbeil to MC the event and hand out prizes.
While the Wolfpack has fewer recruits compared to the insurers' Spartans team, who have enough to man their team three times over, Taylor says it's about quality, not quantity.
Among the companies represented on the broker team are
Crombie Lockwood
,
Marsh
, IC Frith, ICIB, Brokerweb, Apex and
Rothbury
. There are seven from Aon alone, in both the main team and the over 35's.
The Crombie Lockwood guys play for Te Atatu and the IC Frith representative plays for Massey.
"While we have some very experienced guys in there we also have some who are new to sport full stop. They have been doing really good, and are coming along really well," says Taylor.
The team have been meeting for training sessions for a month now and Taylor says now that the fundamentals have been dealt with the next six sessions will ramp up a notch.
He adds: "As well as the fitness and the fact it's a fun day for the family, it's actually become a great opportunity for networking."
The teams will face off at Victoria Park in central Auckland at 3pm on Friday 25
th
July at the much anticipated event.
You can follow updates on the teams' training and progress on facebook and twitter.
To buy tickets for the dinner and prizegiving event at 6pm email
tp@bonded.co.nz
from Friday 11 July.