Women in Insurance Awards, round two: go, nominate! | Insurance Business New Zealand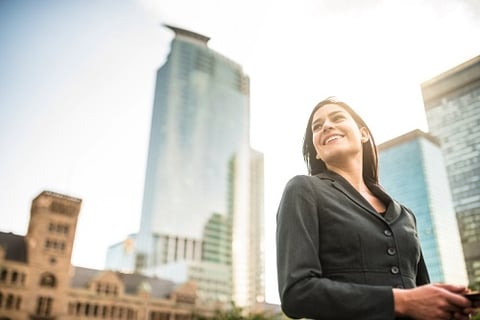 Auckland's second annual Women in Insurance Awards are just over four months away, and nominations are officially open across seven different categories.
Last year's event drew some fantastic nominees, highlighting the huge level of talent and diversity across every area of the insurance sector. Attendees at this year's Women in Insurance Summit can expect to hear from an exciting range of speakers, who will discuss their personal journeys, challenges and successes as women in the insurance industry.
The winners of each category will be revealed at the awards ceremony, which will take place after the Summit.
The categories for the 2020 Women in Insurance Awards are:
Broker of the Year – Independent
Broker of the Year – International
Insurance Professional of the Year
Rising Star – Broker
Rising Star – Insurer
Marketing & Communications Executive of the Year
Insurance Employer of the Year
Some of last year's winners included Faith Owens of Bridge Insurance Services, who took home the Broker of the Year Award, Sharron-Moana Botica of AIA, who won Insurance Professional of the Year, and Zurich, which won Employer of the Year.
The event received fantastic feedback from those who attended, who praised its speakers, networking and the strength of its message.
"It just goes to show that with a little bit of hard work, dedication and perseverance, you can achieve anything you want." Faith Owens commented.
"It's just so amazing to celebrate the incredible women in our industry, and to see the people who are supporting the women and the incredible work that they're doing," Sharron-Moana Botica said. "I'm very proud."
Zurich praised the location and networking opportunity of the event, and said it was "excellent" to catch up with colleagues from across the sector.
"I think it's so important for all the women here," Steph Wyatt of One50 Group and winner of the Rising Star – Broker award said. "We're all having a ball, and it's just recognising all of us. It's special."
Phillipa Joll of FMG, winner of the Rising Star – Insurer award said: "It's really exciting to see this many people here. The conference today was amazing."
The full list of award categories and criteria are available online, and nominations can be made here.