Marsh accused of breaching OECD guidelines | Insurance Business New Zealand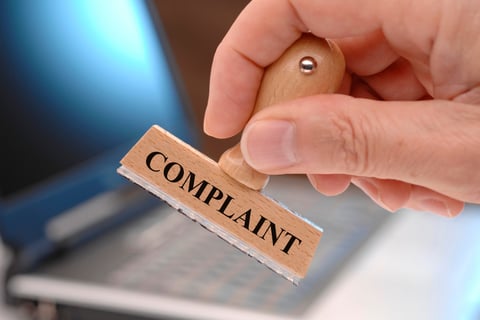 A formal complaint has been filed against insurance broking giant Marsh over its role as EACOP's (East African Crude Oil Pipeline) broker.
Inclusive Development International (IDI), which announced the February 7 filing, said IDI and 10 Ugandan and Tanzanian human rights and environmental organisations lodged the complaint with the United States National Contact Point for the OECD (Organisation for Economic Co-operation and Development) Guidelines on Multinational Enterprises (US NCP).
Coleen Scott, a legal and policy associate at IDI, said: "An insurance broker's role is often invisible to the public, which allows them to avoid accountability, but Marsh deserves to be scrutinised.
"Marsh is playing a critical role enabling the East African Crude Oil Pipeline to move forward in the face of widespread opposition and overwhelming evidence that the project will be a disaster for Ugandans and for the planet."
It is being alleged that Marsh, by providing its services, is contributing to the serious harm that the project has already or is expected to cause.
"The EACOP cannot be constructed without insurance," reads a summary of the complaint. "It is a legal requirement under Ugandan law that the EACOP must be insured, and large-scale construction projects such as the EACOP are unlikely to be financially viable without insurance. Through its engagement as insurance broker for the EACOP, Marsh is enabling the construction of the pipeline and is therefore contributing to the… adverse impacts.
"The complainants have contacted Marsh numerous times to attempt to engage in a dialogue in relation to the EACOP and to inform Marsh of potential risks that should be reflected in its due diligence process. Marsh did not respond to any of this correspondence. Accordingly, the complainants have turned to the US National Contact Point to resolve this dispute."
In the complainants' view, the OECD Guidelines have been breached by Marsh in the areas of adverse impacts, due diligence, disclosure, and sustainable development. Further details can be accessed here.
Meanwhile it was noted that the Ugandan and Tanzanian organisations, due to security risks, are choosing to remain anonymous.
Insurance Business reached out to Marsh for comment. A spokesperson for Marsh replied and said: "Marsh McLennan has a long-standing policy of not confirming the identity of clients. We are committed to helping businesses develop low-carbon business models and manage risks associated with the transition from fossil fuels to renewable energy.
"As we do our part to accelerate this transition, we recognize that a secure energy supply is crucial for the global economy and society as a whole – this is particularly true in the context of today's geopolitical environment. We believe all communities are best served by working with operators of clean energy assets to accelerate progress to a lower carbon world and with traditional energy clients to enable them to manage the risks associated with current projects and make the transition as quickly and responsibly as possible."