Marsh secures contract for controversial oil pipeline project - report | Insurance Business New Zealand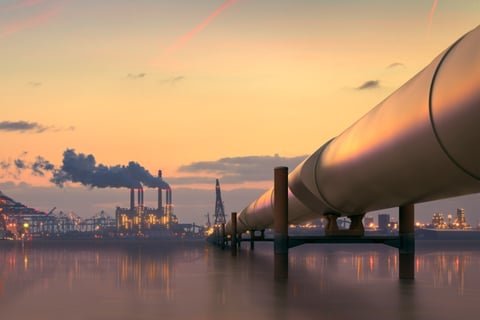 It seems the pleas of climate activists have fallen on deaf ears as brokerage giant Marsh McLennan has reportedly bid for and won the contract to find insurers for the controversial East African Crude Oil Pipeline (EACOP).
According to the Bureau of Investigative Journalism (BIJ), Marsh McLennan president and chief executive Dan Glaser refused to rule out working on the crude oil pipeline project because he and Marsh president and chief executive John Doyle did not have a "bright-line policy" against working with any individual company or industry.
"We will continue doing the work ourselves to make Marsh McLennan a more sustainable company," they said, as reported by the BIJ.
The EACOP project and another controversial project, the Adani Carmichael coal mine, have been targeted by climate campaigners, who are also urging the insurance industry to rule out insurance and underwriting for both projects. In March 2022, Hannover Re became the latest reinsurer to abandon EACOP, joining Swiss Re, AXA, Zurich, and SCOR in publicly committing that they will not underwrite the project.
Climate activists claim that the EACOP project, backed by the French oil giant TotalEnergies and the China National Offshore Oil Corporation (CNOOC), could potentially generate over 33 million tons of carbon emissions annually, possibly derail targets set out in the Paris Agreement, and uproot thousands of people in Uganda and Tanzania. The project will also be built in a region where the devastating impacts of climate change are already noticeable, they suggest.
"Climate change is with us," said Prince Papa, Africa coordinator of Catholic climate charity Laudato Si' Movement, as reported by the BIJ. "The horn of Africa is experiencing drought, and millions of people and animals are [on] the verge of starvation. This project will fuel these sufferings, and the first to be affected are the immediate communities."
It was also claimed in the report that more than 100 Marsh employees wrote a letter to management urging the giant not to broker insurance for the EACOP project because it will have "disastrous consequences" for the climate.
"Insurers and insurance brokers essentially decide which types of projects can be built and operated – thus serving as risk managers for society as a whole. We believe that EACOP poses an unacceptable risk," the letter said, as reported by the BIJ.
In response to a request for comment from Insurance Business, Marsh noted that the group has a long-standing policy of not confirming the identity of clients. Marsh McLennan is committed to helping businesses develop low-carbon business models and manage risks associated with the transition from fossil fuels to renewable energy, a spokesperson said.
"As we do our part to accelerate this transition, we recognize that a secure energy supply is crucial for the global economy and society as a whole – this is particularly true in the context of today's geopolitical environment," they added. "We believe all communities are best served by working with operators of clean energy assets to accelerate progress to a lower carbon world and with traditional energy clients to enable them to manage the risks associated with current projects and make the transition as quickly and responsibly as possible."