Struan Todd: Swapping Sydney for the square mile | Insurance Business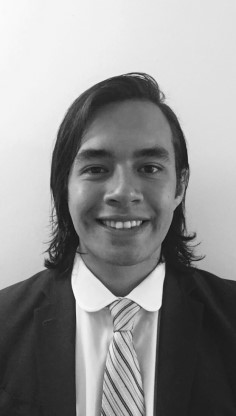 In April 2013, former Sydney-sider Struan Todd packed his bags and embarked on a new life in London. Today, he's part of a major broking group, assisting clients across the globe.
Todd is an account handler in
Howden
Insurance Brokers' professional indemnity division. "I deal with professional business from all over the world," he says. "A large portion of my business is Australia-based… but I've got risks in Canada, Europe, Asia, the Middle East and even the Caribbean."
Todd was chosen to join a select group of employees to train in cyber-insurance broking. "I got picked as one of less than 15 individuals," he tells Insurance Business. At the end of a six-month training regime, he was given the chance to take part in a trip to the organisation's Tel Aviv office. That trip involved not only learning the finer details of cyber-coverage itself but, in Todd's words, "seeing people, essentially, hack computers in front of you".
Having now completed cyber training, Todd's portfolio of PI clients has broadened. "I used to just do PI for engineers, law firms… I've [now] also gotten into media, tech…" He's excited to be working in the key emerging risk area that continues to dominate conversation in the global industry. "You can see that everyone around the world is asking about cyber and there's now a fair few people starting to buy it," he says.
Tracking back to the time before his relocation, Todd was part of the underwriting team at Brooklyn Underwriting in Sydney. While at Brooklyn, Todd also completed his Bachelor of Business degree. "They got me into professional indemnity underwriting as an assistant. And then in the last couple of years there, I was a professional indemnity underwriter."
Despite success in a role with a leading Australian underwriting agency, Todd's passion for travel and a keen interest in becoming acquainted with the Lloyd's of London market compelled him to begin contemplating a major move. A third factor made the pull of the UK even stronger. "I wanted to do my Masters somewhere overseas, and the only place that [offered the] Insurance and Risk Management Masters was the City University of London."
Making the move
Todd applied for a number of London-based roles before leaving Sydney, ultimately deciding to join Howden. Discussing his decision, he says, "I decided I wanted to be on the broking side, so I thought Howden was the best way to go, and they invested a lot of time in making space for me and giving me what I was hoping to get."
Todd recommends that those considering relocation to the UK similarly have roles lined up prior to their arrival. "It's quite hard once you get here, especially if you're only on a two-year visa, to sort yourself out with something," he explains.
Reflecting on his time working in London to date, Todd has found it a stark contrast to his experience of the insurance industry in Sydney. "[It's] completely different to Australia. It really is, and I think that was the shock," he says. "You don't understand the intricacies of the London market until you're here. The technicalities of the industry are so different from the way the Australian market works." He firmly believes he's benefited professionally from his firsthand experience of the Lloyd's market. "I think I really didn't understand exactly how Lloyd's worked. You get told about how it works, broking-wise… To actually see it in practice and do it yourself is a very different experience."
But what Todd cites as the greatest difference between the Australian and London insurance markets is the significantly heightened importance of in-person interactions in London. "In Australia, not a lot of business is done face-to-face. Sure, you go to networking events and you meet people like that, but you pick up a phone or you send an email, and that's about as personal as it gets.
"Here, if you're trying to get anything over the line, you walk into Lloyd's and you talk to 15 different underwriters, who you've got a great relationship with, and if that doesn't work, you catch up with them for lunch and a coffee, and see what aspects of the risk they're uncomfortable about to see what they can do to help you out. And that's very, very different to the way that, at least, the market worked in Sydney when I was there."
After-hours relationship building is crucial in London, according to Todd. "You wouldn't make those market connections to use during the business day if you don't go outside of your normal hours as well, whereas in Australia, you can get away with it."
Looking to the future, Todd hopes he'll be able to continue to enjoy the easily accessible travel opportunities he has as a result of his current London base. "Long-term, I'd ideally like to be CEO or one of the execs of a big firm globally," he says. "I don't particularly want to be stuck in one area. As I said, I love travel, so I would like the opportunity to still be able to do that on a regular basis. I'm not sure yet where I want to be, whether that's Australia, the US or the UK. Ideally, something that would entail all of that."