AIA Singapore sharpens focus on high-net-worth segment with new campaign | Insurance Business Asia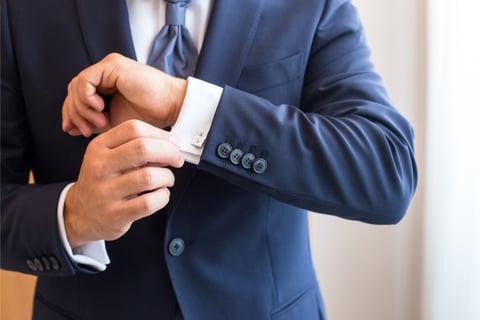 AIA Singapore has introduced a new campaign, known as Wealthbeing by AIA, that targets high-net-worth individuals (HNWIs) in Singapore with a combined wealth and health approach.
The campaign, which takes its name from a combination of "wealth" and "wellbeing", includes the specially curated Platinum product series by AIA and the invite-only AIA Altitude Programme. AIA clients whose policies' total premiums meet the qualifying premium requirement can access a suite of privileges, such as priority services, complimentary will-writing services and exclusive event invitations.
The programme has three tiers – AIA Altitude, AIA Altitude Platinum, and AIA Altitude Pinnacle, the latter available to ultra-high-net-worth clients.
AIA cited a recent survey conducted by Agility Research & Strategy which found that financial well-being (64%), mental wellbeing (62%) and physical well-being (61%) were the top three dimensions of wellness for HNWIs in Singapore. Relationships (41%) and sense of self (39%) were also important for them, scoring higher than work (33%) in their list of priorities.
As part of its increased focus to meet the needs of the rapidly growing HNWI segment, AIA Singapore will upskill 1,000 of its financial consultants by 2023. The financial consultants will be provided private banking training and can work towards the AIA Prestige Elite Consultant title, which is awarded for service excellence in the affluent and HNW segment.
In 2019, AIA partnered with the Wealth Management Institute (WMI) to become the first Singaporean insurer to provide its personnel the same level of training, assessment and certification as private bankers. AIA claims that it is the only insurer in Singapore that provides its financial consultants with both the Client Advisor Competency Standards regulatory examinations and WMI's private banker training to achieve the Qualified Private Banking certification from the Institute of Banking and Finance Singapore.
"Having served generations of families in Singapore for more than 90 years, we understand what matters to our clients the most – being financially prepared for every stage in life and having the health to enjoy their best life with their loved ones," said Chin Chung Wen, chief distribution officer of AIA Singapore. "Tapping into our decades of expertise in navigating the complexities of wealth planning and health management, we believe our holistic solutions will keep our high-net-worth client segment on top of their game, always."