Allianz supports campaign to plant 12 million trees | Insurance Business Asia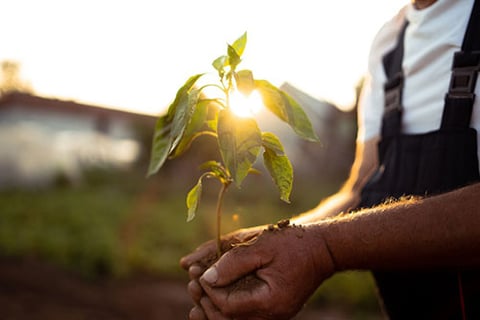 Allianz has pledged its support to a project that seeks to plant 12 million trees in the Philippines.
The global insurer, through its local arm Allianz PNB Life Insurance, is one of the sponsors of the Green Canopy Project, a reforestation effort by Two Degrees, Inc. The partnership between the two firms was formalised at a recent ceremonial tree planting activity in Batangas Province, facilitated by Allianz and LT Group, according to a statement.
LT Group is the parent company of both Allianz's local partner Philippine National Bank (PNB) and Two Degrees.
Present at the tree-planting were Allianz PNB Life president and CEO Alexander Grenz and Lucio Tan III, newly appointed president of Two Degrees. The Green Canopy Project was the brainchild of Tan's father, the former president of the company, who passed away earlier this month.
According to Tan, who made the reforestation activity his first order of business, 500,000 trees have already been planted, with 24,000 hectares of land planned to be reforested.
"Aside from reforestation, my father had also hoped to provide employment to local communities," he said. "Rest assured, I intend to continue my father's green advocacy and other efforts that promote sustainability … I am confident that we are in good company knowing that Allianz is not only a leading global insurer, but a worldwide leader in sustainability."
Allianz has been hailed as the most sustainable insurer by the Dow Jones Sustainability Index for three years running, because of its various environmental initiatives in different countries, the statement said.
"Allianz has taken sustainability very seriously for many years now, even before it became the 'buzzword' that it has become today," said Grenz. "In fact, it is part of our DNA to protect natural resources, to contribute to a low-carbon economy, and to involve ourselves in projects of environment, social inclusion, and proper business governance."
As part of Allianz's partnership with Two Degrees, the companies will continue working together, particularly on the insurer's environmental advocacies and employment engagement projects in the country.