Almost half of drivers feel less safe on Singapore's roads – AXA | Insurance Business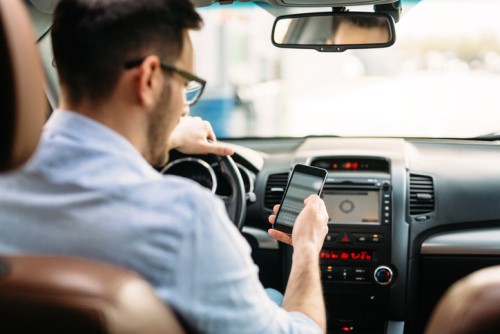 A survey from major insurer AXA has revealed that 48% of respondent drivers feel less safe on Singapore's roads compared to three years ago.
According to the AXA Mobility Survey 2018, while 81% of drivers would rate Singapore's roads as "very safe" or "safe", 48% feel that the level of safety has declined. This is despite a 20% decline in fatal road accidents and a 4% decrease in accidents resulting in injuries from 2015 to 2017, according to data from the Singapore Police Force.
The study cited more aggressive drivers as the top reason (72%) for motorists feeling less safe, followed by non-drivers – such as PMD users and cyclists – on the road (70%), and a growing number of private-hire vehicles (57%).
The survey also tackled the emergence of alternative mobility options, such as bicycles and e-scooters. Respondents' reactions towards these are mixed, with only around half (55%) viewing these positively. Drivers that have negative opinions say that they make sidewalks more dangerous, make them more congested, and contribute to more accidents.
Another area the survey focused on was elderly pedestrians being involved in accidents, with data from the Singapore Police Force showing that 40% of all accidents involving elderly pedestrians in the first half of 2018 were due to jaywalking. Most respondents support the development of elderly-friendly infrastructure and better engagement and education for the elderly on road safety.
As part of its efforts to improve road safety, AXA also launched Give Data Back, an interactive website that identifies accident hotspots in Singapore and aims to help people better understand their risks on the road. The website leverages three years of AXA claims data and official road traffic accident statistics. It provides data including the main indicators of risks – such as frequency of occurrence and the average cost of a motor accident claim – and also shares tips on how to stay safe on the road.
"Since our last survey conducted in 2015, Singapore's mobility landscape has evolved, and this is why we have expanded our latest study to uncover the behaviours of new road user groups and to understand how we can make roads safer for everyone," said Leo Costes, managing director, retail, and chief customer officer, AXA Insurance.
"The findings from the AXA Mobility Survey 2018 draw attention to specific areas where we, together with the community, can curb risky road behaviours in Singapore. By sharing our insights and data with the larger society, we hope to not only encourage safer road habits but also to help people to understand the real risks on the road. In doing so, we are carrying out our purpose of empowering people to live better lives."