Anbang successor Dajia looking to trim hotel portfolio | Insurance Business Asia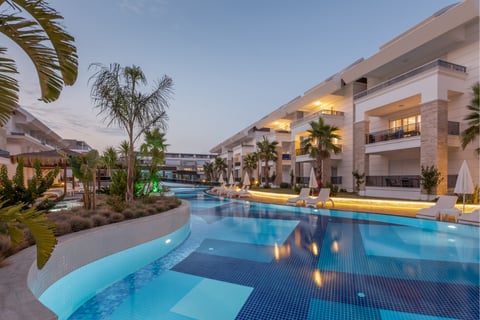 Dajia Insurance Group is reportedly looking to let go of some of its overseas luxury hotels, as the company seeks to capitalise on fast-growing post-pandemic travel demand.
The Chinese insurer is pushing through with the sales despite rising interest rates that make financing real estate transactions more expensive, Bloomberg reported.
Dajia, which was formed to administer the former assets and operations of Anbang Insurance Group, is recruiting advisers to explore the deals, according to sources who requested anonymity.
Some of the hotels Dajia is eyeing to sell are the Four Seasons resorts in Jackson Hole, Wyoming, and Scottsdale, Arizona, as well as the Montage Laguna Beach in California. According to the sources, these three properties could fetch a sum of over US$1 billion on the market.
A Dajia representative in New York refused to comment, the report said.
The high-end hotels are well-known, not just for their luxury, but also for their complicated ownership history.
Dajia came into possession of the hotels after the Chinese government took over collapsed insurer Anbang. In 2019, Anbang tried to sell 15 hotels, including the three Dajia now wants to sell, to South Korean firm Mirae Asset Management for US$5.8 billion. However, the deal fell through the following year because of the COVID-19 pandemic's impact on the hospitality industry.
According to the report, Dajia is trying to restart the sale at a smaller level, as business is picking up among luxury hotels in the US. As of last week, revenue per available room in the US was 26% higher than the same period in 2019, the report said, citing data from STR and Raymond James & Associates.
However, rising interest rates and volatile capital markets could make it harder for a buyer to gather funds to purchase the hotels. In May, Dajia postponed its plan to refinance a separate hotel portfolio, citing market volatility. Dajia refinanced the Laguna Beach, Jackson Hole and Scottsdale hotels last year.