Aviva board member will switch to Bupa | Insurance Business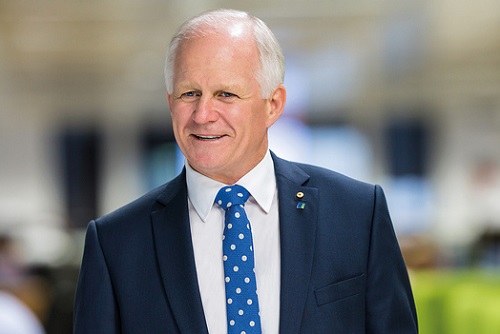 In two months' time Aviva will be bidding farewell to non-executive director Michael Hawker (pictured), who will retire from the insurer's board at the end of March to serve in the same capacity at Bupa.
The departure means Hawker will also be leaving Aviva's audit and nomination committees where he is a member, as well as the risk committee which he chairs.
"I would like to thank Michael for his enormous contribution to Aviva over the past nine years," commented Aviva executive chair Sir Adrian Montague.
"He has brought to the board a wealth of knowledge and experience gained over a long career in the banking and insurance industries in both executive and non-executive roles in Europe, Asia, and Australia, and has been a distinguished chairman of the risk committee."
Hawker's replacement for the risk committee is now being identified, in what Aviva described as a "well-advanced" succession planning process.
Meanwhile at Bupa where his non-executive director appointment takes effect on April 01, Hawker will also be joining the boards of the company's key subsidiaries in Australia.
"We are delighted to welcome Michael to the board and look forward to working with him," commented Bupa chairman Roger Davis. "He brings valuable experience of financial services from across the world, particularly in Australia, Bupa's largest market."
Currently Hawker holds the same position at Macquarie Group Ltd, Macquarie Bank Ltd, and Washington H Soul Pattinson Pty and Company Ltd.