Bowtie names former Financial Secretary John Tsang as senior adviser | Insurance Business Asia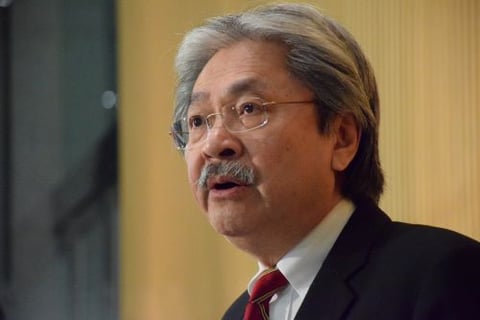 Hong Kong virtual insurer Bowtie has appointed John Tsang (pictured) as senior adviser. He was Hong Kong's longest-serving Financial Secretary, holding office from 2007 to 2017.
As senior adviser, Tsang will draw on his extensive experience in finance and government to advise Bowtie on its business strategy and how it can make a "positive impact" on Hong Kong's insurance industry, a statement from the insurer said.
During his term as Financial Secretary, Tsang helped support innovation by spending US$560 million on expanding the Hong Kong Science Park, and launching the US$260 million Innovation Technology Venture Fund.
The appointment came just in time for Bowtie's participation in Hong Kong's Voluntary Health Insurance Scheme (VHIS).
"The Bowtie team is full of entrepreneurial spirit and the passion needed to transform the insurance industry," Tsang said regarding his new role. "As technology continues to rise, I believe the insurance market needs a new force like Bowtie to bring basic medical protection to every Hong Kong citizen."
"It's a great honour to have John join our journey," said Fred Ngan, co-founder and co-CEO of Bowtie. "We share the belief that insurance serves an important social purpose. By working together, we hope to bring this mission to life and bring real protection to everyone in Hong Kong."
"John has years of experience in financial development and is passionate about how modern technology and the 'maker' mentality can help make the world a better place," added Michael Chan, co-founder and co-CEO of Bowtie. "We look forward to working closely with John to build products that truly serve the Hong Kong people."