Bupa suffers SG$139.9 million loss in 2019 | Insurance Business Asia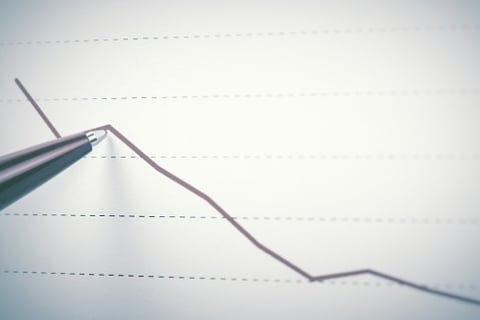 It's the turn of British insurer and healthcare group Bupa to release its financial report for 2019, and the numbers aren't pretty.
From a statutory profit before taxation of £502 million (around SG$900 million) in 2018, Bupa plunged into a statutory pre-tax loss of £78 million (around SG$139.9 million) this time around. According to the group, the result mainly reflected the goodwill impairments in its Australian aged care and UK dental businesses.
In terms of underlying profit, here's how Bupa fared in the past year:
Group – £416 million (SG$746.3 million), down 31% at constant exchange rate
Australia & New Zealand – £160 million (SG$287.05 million), down 47%
Europe & Latin America – £156 million (SG$279.87 million), down 8%
Bupa Global & UK – £117 million (SG$209.9 million), down 37%
Other businesses – £46 million (SG$82.5 million), up 15%
Lifting the lid on the figures, group chief executive Evelyn Bourke stated: "Our 2019 results reflect tough market conditions in some of our key markets, especially Australia and UK dental, and our continued significant investment in technology to enable long term sustainable growth.
"In Australia, results were affected by margin pressures in health insurance and challenges in our aged care business. We are committed to our homes operating at a high level of quality and are investing to ensure this. In UK dental, our results reflected sector-wide issues with the availability of dental staff, which have been exacerbated by Brexit."
In the near term, Bupa expects trading conditions to remain challenging but Bourke has expressed optimism.
"Our market-leading health insurance businesses, and our strong balance sheet and capital position enable us to continue to invest in organic growth in selected markets, technology capabilities, and operational resilience," asserted the CEO. "While this will impact profitability in the short term, we are focused on delivering long-term sustainable growth while controlling costs.
"We will continue to improve our offer for customers, further strengthening our brand and market positions. We will also make a positive contribution to the health of the wider community, particularly mental wellbeing, and we are taking action on climate change."
Bupa, which has associate businesses in Saudi Arabia and India, directly employs a workforce of around 83,000 people principally in the UK, Australia, Spain, Chile, Poland, New Zealand, Hong Kong, Turkey, Brazil, the US, Middle East, and Ireland.