Crawford & Company confirms Lloyd Warwick International sale | Insurance Business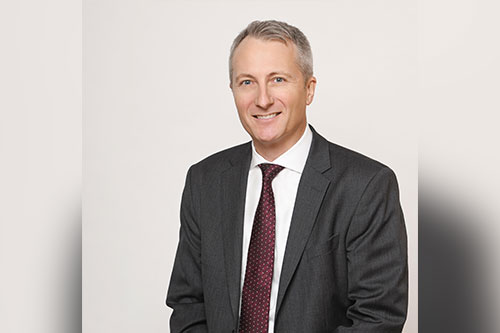 "A carefully considered strategic decision."
That is how Crawford & Company described its move to sell its 51% of shares in global specialty loss and insurance adjustor Lloyd Warwick International. The company, which has been picked up by McLarens, was the only brand in the Crawford portfolio that stood separately from Crawford itself and its sale allows the firm to revert to one master brand.
"This sale allows us to simplify our loss adjusting brand structure and take a One Crawford approach to the market," commented Andrew Bart, president of Crawford Global Technical Services. "We remain committed to the energy sector and will now operate solely under the Crawford brand. Our focus on being the best experts for the most complex claims remains unchanged as we continue to deliver on our mission to restore and enhance lives, businesses and communities."
But what about the buyer?
By contrast, McLarens sees Lloyd Warwick, which has a team of nearly 50 adjustors, as a "compelling strategic fit" – pointing to its wide range of experience across onshore, offshore and renewable energy claims. It has offices across the UK, Asia-Pacific, the Americas, the Middle East and South Africa, and McLarens hopes that unifying the businesses – with Lloyd Warwick set to merge with McLarens' Natural Resources specialties service but retain its existing brand – it will boost its loss adjusting offering.
"The acquisition will help accelerate our growth and innovation," commented Matthew LeBrun, newly appointed head of natural resources, Americas. "Our goal is to bring together our experience, talent and strength into a unified organisation to accelerate further growth. The combined specialty practice will be the global leader in natural resources loss and claims management."
"The Lloyd Warwick International name, like McLarens, is globally recognised and associated with quality, technical expertise, and the best loss adjusting and claims management service," added Gary Brown (pictured), CEO at McLarens. "The company has a leading reputation in the energy and oil market internationally, which will transform McLarens' footprint in the natural resources sector. Together, we will advance our strategy of offering a broader depth of loss adjusting and technical services, a wider range of insurance consulting solutions, and an enhanced ability to serve major complex claims in the onshore and offshore energy market."
The chairman of Lloyd Warwick, Joe McMahon, is set to continue to lead the brand. He too spoke on the deal, noting that "two leading loss adjusting and claims management brands just got stronger."
"The quality of work and technical expertise that McLarens fosters is complementary to our practice," he said. "We share a similar set of values and beliefs – to provide market leading insurance consulting services by utilising excellent communications, state of the art technology, and the proven technical knowledge of our talented adjusting staff. I am excited and look forward to partnering with McLarens on building our combined loss adjustment and claims management business."
Financial terms of the transaction were not revealed.