European insurers try unorthodox strategies in booming China market | Insurance Business Asia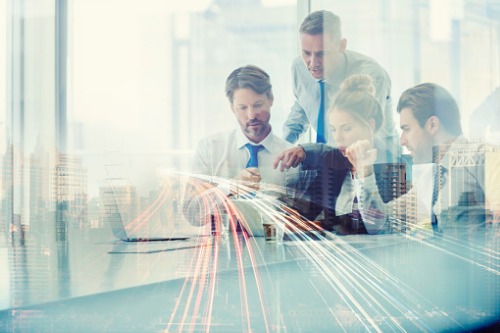 Several Europe-based insurance giants are partnering with a rather bizarre set of firms, in order to break into the lucrative Chinese market, which is set to triple in size by 2030.
According to a report by Nikkei Asian Review, these include German insurer Ergo, part of the Munich Re Group, which formed a joint venture with vehicle manufacturer Great Wall Motor in October to provide new car buyers, with motor insurance. This allows it to pave the way to providing Great Wall's suppliers and employees with various other insurance products.
Meanwhile, fellow German insurer Allianz sold a 30% stake in its local property and casualty business to online retailer JD.com for RMB483 million (US$68.7 million).
Despite its shelving of several operations in Asia, British firm Aviva said it will keep its Chinese joint venture with an unusual partner – state-owned food processing company Cofco Group. According to Aviva, it decided to continue the venture due to its "high growth prospects" and "double digit operating profit growth" for 2018.
"It has globally become common for insurers to offer insurance as a supplement to other companies' goods and services," Jiawei Wang, head of the China desk at law firm Roedl & Partner in Stuttgart, Germany, told Nikkei. "Given Chinese e-commerce platforms' gigantic customer pools, it is particularly lucrative in China even if only a very small percentage of users buy the insurance."
By entering the market in tandem with a local firm, European insurers are easing into position to eventually launch their wholly owned insurance operations, the report said. This is part of Beijing's push to further open up its insurance market to foreign investment.
For example, Allianz previously entered joint ventures with CITIC Trust, for life insurance and with China Pacific Insurance Group for health. Last month, Allianz was given the go signal by the China Banking and Insurance Regulatory Commission (CBIRC) to launch China's first fully foreign-owned insurance holding company.
Meanwhile, France-headquartered AXA has submitted a request to the CBIRC to allow it to buy out the entirety of its joint venture AXA Tianping, which specialises in motor insurance.
Other major European insurers in the region include Generali of Italy, which has a life insurance venture with China National Petroleum. Dutch insurer Aegon is now partnered with software company Tsinghua Tongfang to sell life insurance, after the original partner, state oil company CNOOC, exited in 2015. UK-based Prudential also has a joint venture with CITIC.