Expat workers and students evacuated from Hong Kong | Insurance Business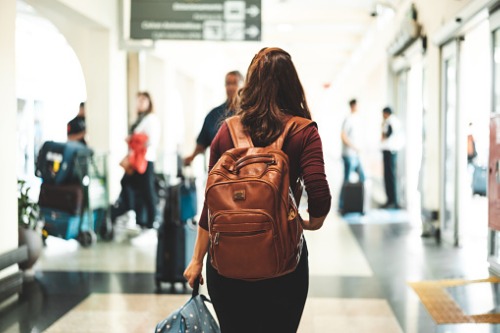 After months of civil unrest in Hong Kong, companies are now making plans to ensure the safety of their personnel and clients in the city.
International medical, security and travel assistance provider Traveller Assist was tasked by a London-based underwriter with drawing up a contingency plan to evacuate up to 180 foreign workers and students from five Hong Kong districts.
Read more: AXA, other global firms trigger contingency plans for Hong Kong turmoil
According to Traveller Assist, within 12 hours of receiving the request, as news broke that all departing flights from the international airport had been cancelled and all arriving flights had been diverted, it decided to deploy a crisis consultant to Hong Kong to assess the situation on the ground, in the hope that by the time he arrived, normal operations at the airport would have resumed.
The consultant arrived from Manila seven hours later, and was met at a pre-arranged location at the airport by two local ground agents as tensions escalated. The underwriter decided to evacuate all 159 students and non-essential staff as soon as the airport reopened.
In its initial efforts, Traveller Assist located 131 of the 159 people who were ordered to evacuate. The remaining 28 people were not able to read or respond to the company's security alert and notification system, making it necessary to physically locate each missing person.
However, due to the number of people wanting to leave Hong Kong, seats on commercial flights were sold out.
"This limited our options to chartering a plane in the hope that further airport closures would not affect this plan," said Craig Wright, director of special risks at Traveller Assist. "Plan B was to charter a boat from Hong Kong to Macau and then flying the expat students and staff on to Manila."
Read more: What to do when there's no insurance for political instability
By early morning of August 15, Traveller Assist was able to coordinate the evacuation of 159 people from Hong Kong to Manila on a chartered flight. Due to visa regulations in the Philippines, it was required to book an onward commercial flight tickets for all passengers.
"A security evacuation on this scale has a lot of moving parts and no matter how well it is planned, something will always change," said Danny Kaine, head of assistance at Traveller Assist. "A roadblock on the planned route to the airport; a lost passport; a student who was diagnosed with measles – all of which happened on this operation, but we are trained and experienced to deal with the unexpected."
As of August 18, Traveller Assist has helped 173 expats and students in leaving Hong Kong and currently has two crisis consultants and two local ground agents in the city who are working with clients to assess and monitor the situation, and provide immediate medical or security assistance and evacuation if required.