How has the COVID-19 crisis impacted Singapore's insurance market? | Insurance Business Asia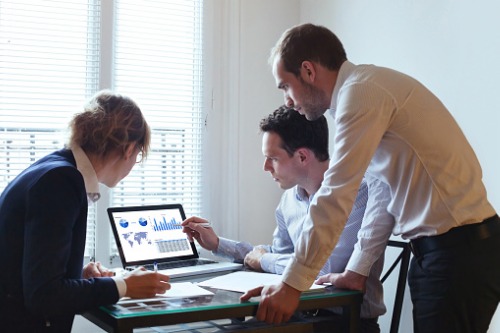 As Singapore aims to recover from the COVID-19 crisis, a report by Aon has noted an increase in shorter-term and micro-insurance products in the market, as a response to the current risk-averse environment.
In its Q4 2020 Global Market Insights Report, Aon said the reopening of businesses and the ongoing vaccination programme in Singapore has boosted investor confidence, making an economic rebound in 2021 likely. Aside from pricing increases, the Singapore insurance market is "moderately challenged" when compared to the global market, the report said.
Aon expects a tight market to continue, at least in the first half of 2021. Coverage remains stable, but pandemic exclusions have become common. The disruption caused by the pandemic has also made credit insurance more difficult to obtain. The decreased appetite for risk has prompted insurers to introduce more short-term and micro-insurance products.
Following a decrease in driving and road accidents during the Circuit Breaker period in the first half of 2020, auto insurers have seen favourable claims performance. With an expected return to normal traffic patterns, Aon expects a modest increase in market pricing.
Pricing and deductibles in casualty lines are increasing, along with blanket exclusions for communicable diseases as well as cyber threats. Rising reinsurance costs will reflect in high primary rates.
Property is another area hit by the pandemic, with communicable disease exclusions and a lack of business interruption coverage. "Deductibles are increasing, particularly for business interruption for Singapore risk locations," the report said. "Insurers continue to reduce capacity as they focus on diversification of risk, and a further reduction in capacity is expected as reinsurance rates continue to increase."
The Work Injury Compensation Act of 2019 has driven premium rates upward for employer's liability and workers' compensation. Insurers are now also responsible for assessing permanent incapacities. Some insurers have appointed third-party providers to make these assessments, thereby increasing costs for this class of insurance.
According to Aon, financial lines insurers are leveraging technical pricing approaches and rationalising capacity at the portfolio level leading to increased premium and decreased capacity. Insurers are being conservative in their scrutiny of insureds' financial positions, operations (including return-to-work policies), controls and governance. Companies that are in industries severely impacted by COVID-19 and/or have weak financials will likely see narrowing coverage with little room for negotiation.
"The impact of claims related to COVID-19 for businesses and insurers has not yet been fully seen. The fluid situation of business interruption driven by regulations, litigation and the macro-economic environment will continue to bring complexities to the fore in 2021," said Brent Clawson, chief broking officer, commercial risk solutions, Asia, Aon. "COVID-19 has also resulted in claims activity in other lines of coverage, with numbers and costs likely to increase."