Industry group lists top five risks insurers face in Nepal | Insurance Business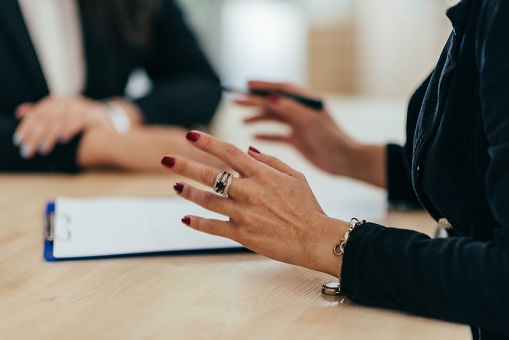 In the wake of the helicopter fraud scandal in Nepal, a firm representing international travel insurers has released a list of the top five risks travel insurers face while operating in the Himalayan nation.
Ireland-based Traveller Assist has urged the Nepalese government to take action against the people behind the firms colluding to commit fraud, or risk insurers boycotting and blacklisting the country, and/or taking legal action through the international courts.
To warn travel insurers, the group enumerated five risks - and how insurance providers can avoid them.
Not educating travellers
According to Traveller Assist, there were almost one million tourists that visited Nepal in 2018, and that figure is expected to increase by around 30% this year. The group said that the vast majority of travellers who are rescued by helicopter and/or receive treatment in hospitals, could avoid the situation by being informed of the risks prior to travel.
Some trekking companies and guides are being blamed for pushing travellers to ascend too quickly, causing various altitude sicknesses, and for not descending quickly enough with trekkers who start to experience these symptoms, said Danny Kaine of Traveller Assist. While this should never happen with an experienced guide through a reputable trekking agency, it does still happen.
According to Kaine, travellers need to be educated on how to avoid altitude-related illnesses, as well as what to do in the event they do get sick. All travellers should carry their insurance policy (and passport) in a waterproof bag, at all times. Furthermore, trekkers should insist with their guide that they immediately descend upon experiencing symptoms of acute mountain sickness.
In the event that symptoms do deteriorate, travellers should ensure that they are allowed to call or email their travel insurance company through the emergency assistance details listed on the policy.
Furthermore, he added that insurers must emphasise in their policies that failure to call the insurer or assistance provider could result in a claim being denied.
Pay and claim
There is a growing trend in Nepal of trekking organisations, helicopter charter companies and hospitals who are charging patients upfront – by taking payments from their credit cards — and telling them to claim it back from their insurer. This creates both a duty of care, and a financial risk, to the traveller, and the insurer, said Kaine. It could also result in higher prices for helicopters and medical bills being charged to the patient.
As such, he advised insurers to make it clear in their policy wording that all "pay and claim" cases will be denied.
"All reputable providers in Nepal will accept [guarantees of payment], providing a completely cashless service for travellers, so there is absolutely no reason for any provider to be taking payments from travellers," said Kaine.
New companies
According to Traveller Assist, there have been reports of companies implicated in the rescue fraud controversy closing down and simply reopening under a new name.
"Insurers should be wary of new companies in Nepal offering medical assistance and cost containment services," Kaine said. "This is not to say that every new company will be a front for fraudulent activity, but it is very important for insurers to conduct thorough due diligence on all new providers."
Helicopter charter companies
"In our humble opinion, there is absolutely no reason for insurers to use helicopter charter companies in Nepal," Kaine said. "They don't own helicopters. They just have agreements with companies who do own helicopters. It stands to reason that a helicopter booked through a charter company will cost more than going directly to the helicopter company itself."
He revealed that there are only 10 companies in Nepal that own helicopters, with four more to be added in 2019. He advised insurers to go directly to these companies, which are available 24/7. In case a company's choppers are not available, they can help locate one that is available, at no extra cost.
Hospitals without helipads
According to Kaine, some hospitals involved in the scam did not have helipads, which meant the helicopters had to land at the airport and the patients transported by land to the hospital. However, he argued that there are three full-service hospitals in and around Kathmandu with helipads, and that these also have international patient departments with private rooms and direct billing agreements.
"As the insurer, you can make this a condition of your agreement with heli providers, that they must fly the patient directly to a hospital of your choice, and, in our opinion, that should be one with a helipad," he said.
In conclusion, Traveller Assist believes that unnecessary helicopter lifts, over-treatment at hospitals, over-billing and multiple-billing has long been a problem in Nepal, and insurance providers must work together to combat it.
"It's every insurance company and assistance provider's responsibility for checking that reasonable and customary costs have been charged to you, and if you believe that you have been overcharged, question it," Kaine told insurers.