Marine insurance premiums may rise after Gulf of Oman attacks | Insurance Business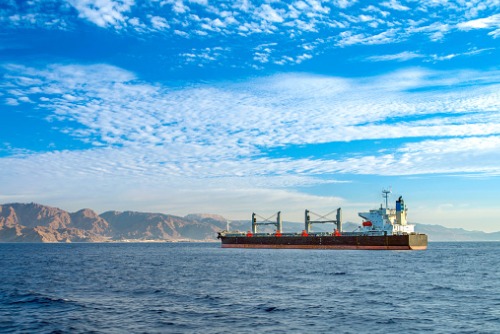 The attack on two tanker vessels off the coast of Iran has caused a spike in insurance rates for vessels plying the Gulf of Oman, with some captains choosing to cancel trips.
Brokers in Singapore revealed that shipping firms have refused to load cargo near the Strait of Hormuz, a crucial shipping route which connects the Persian Gulf to the Arabian Sea, over mounting safety concerns and rising insurance premiums, a report by the Wall Street Journal said.
"We got one crude and three diesel loads up for grabs, but there are no bids from ships," a veteran broker told WSJ. "The waters are dangerous after the second attack this year. I've got a fully laden crude tanker that's supposed to sail for China today from Fujairah [in the United Arab Emirates], but the captain says it's too hot to go out."
The broker added that he hasn't seen a situation like this in years.
Marine insurance premiums in the region have risen from 5-15% following attacks on four oil tankers last month, off the coast of Fujairah.
Read more: Marine insurers charge war risk premiums after port attacks
In the most recent incident, a Japanese-owned ship carrying methanol from Saudi Arabia to Singapore and a Bermudan-owned vessel travelling from the UAE to Taiwan were attacked, causing fires to erupt on board and forcing the tankers' crews to abandon ship. According to London-based shipping database Vessels Value, the combined value of the ships' cargo was around US$53 million.
The attacks come amid rising political tensions in the region, after the US blamed Iran for previous tanker attacks and intensified a ban on Iranian oil exports. Iran's foreign ministry has denied involvement in the incidents.