Protests create new risks despite better global outlook – AIA's CIO | Insurance Business Asia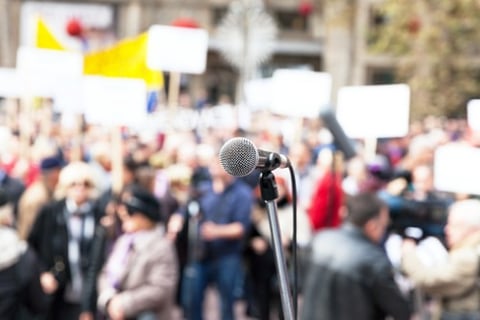 Despite the decline in risks that hound the global economy that is expected to improve the market climate in 2020, various protests around the world present longer-term challenges for policymakers, according to Mark Konyn, chief investment officer of AIA Group.
Konyn said that he expects the current economic cycle to bottom in the first half of 2020, with improvement to be seen in the latter half. He identified Europe as the global region that is most likely to encounter a surprising improvement, as risks associated with a weakening Euro and a hard Brexit have somewhat faded.
"Europe could have been worse (in 2019). If you put that in context of the global economy, it's more support," Konyn told the Reuters Global 2020 Investment Outlook Summit. "In an environment where the US is doing better and China is stable, it's a better outlook."
According to Konyn, strong consumer spending in the US is one of the key engines to global growth, which would limit the need for the Federal Reserve to cut rates further, despite the "noise" of the upcoming US presidential election in 2020.
"The markets will adjust to that commentary around the presidential election," he said. "We think it's another year of reasonable growth in the US."
In Asia, where most of AIA's business and investments are concentrated, central banks are likely to cut rates in order to offset the trade war between the US and China.
The tariffs brandished by both parties could lead to a 0.8% reduction in global GDP in 2020 and effects could be felt for years to come, a recent forecast by the International Monetary Fund said.
Konyn said that markets are paying attention to the political turmoil worldwide, bannered by widespread anti-government protests in various countries, including Chile, France, Hong Kong, Iraq, and Lebanon.
Read more: AIA new business growth suffers amid Hong Kong protests
While these demonstrations are unlikely to significantly affect global growth, Konyn said that national leaders must address the massive social inequality that has emerged since the 2008 Financial Crisis.
"You've seen around the world a divergence in terms of the haves and the have-nots, particularly in developed economies, where you see a strong return on capital but not so much on labour," he said. "These are structural issues that need to be addressed because they're not sustainable."