SBI General Insurance names new CEO | Insurance Business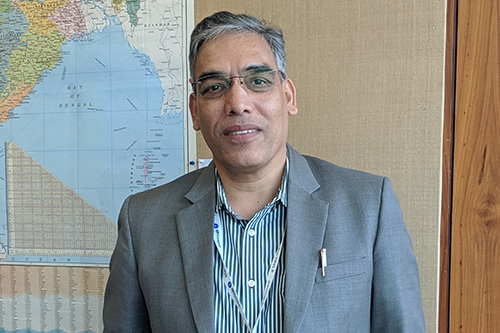 There is a new leader at Indian insurance company SBI General Insurance.
Shri Prakash Kandpal (pictured) has been named as the company's new managing director and chief executive officer having been nominated by parent firm State Bank of India.
Kandpal, who has been deputy CEO since June last year, is a seasoned banker boasting more than 33 years of experience with the state bank. While there he built experience across both retail and international banking, as well as learning and development, technology and human resources. He was also chief operating officer of the SBI Mutual Fund.
Meanwhile, Shri Pushan Mahapatra, the previous managing director and CEO of the firm, now becomes director-strategic investments and digital initiatives. He will also continue on as whole time director for the insurer.
The company, which now boasts around 123 branches pan-India, has a distribution family that includes more than 22,900 IRDAI certified employees and more than 12,000 agents. Australian insurance giant IAG previously held a stake in the firm – of around 26% - but completed its divestment in March this year.