Swiss Re and Ping An launch parametric insurance for typhoons | Insurance Business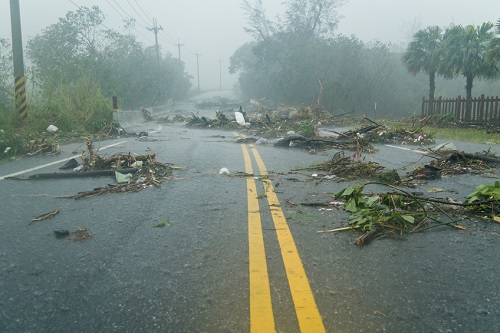 Swiss Re
and Ping An Property & Casualty Insurance Company of China have launched the country's first mobile-enabled typhoon parametric insurance product, harnessing Swiss Re's catastrophe models and natural disaster data to come up with accurate quotes for Ping An's policyholders.
The solution aims to bring affordable and easy-to-use insurance for individuals and businesses in areas that are susceptible to typhoons. It will cover economic losses caused by the typhoon and allows customers to buy insurance, submit inquiries, and make claims through a mobile device.
The parametric insurance policy will provide real-time tracking of a typhoon's trajectory and wind speed based on data from China's national meteorological centre. The trigger parameters for insurance payouts will also be based on this data. In case of a typhoon, a policyholder can check a dedicated inquiry page whether the conditions for payout have been met and they can also submit a remote self-service claim. The system will automatically calculate the claim and settle it within three days. It offers a maximum payout for RMB20,000 (US$2,941) for individuals and RMB500,000 (US$73,530) for businesses.
It will cover eight coastal regions of Southeast China, namely: Guangdong, Zhejiang, Shanghai, Fujian, Jiangsu, Guangxi, Shandong, and Hainan.
"China is a vast country that experiences diverse natural disasters, but has a low level of insurance coverage, which leaves a significant protection gap," said Mike Mitchell, head of property and specialty reinsurance at Swiss Re.
"Swiss Re's rich experience in catastrophe modelling and strong data analysis capability can help insurance companies to better evaluate risk and price their products. Products such as this help accelerate economic recovery after natural disasters, and allow people to return quickly to normal life."
Related stories:
Reinsurer unveils pioneering catastrophe research facility in China
Swiss Re, Brazilian insurer open joint venture
Ping An to harness new US$1 billion fund for financial and health tech investments