Marine piracy incidents in Asia down 25% | Insurance Business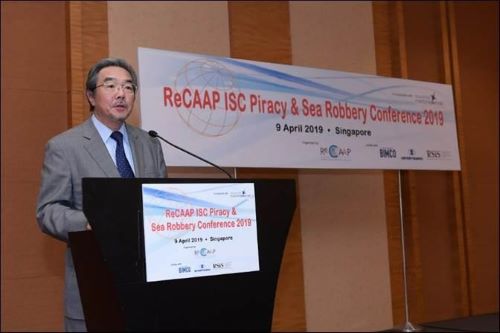 The Regional Cooperation Agreement on Combating Piracy and Armed Robbery Information Sharing Centre (ReCAAP ISC) has presented an update regarding the piracy situation in Asia and Africa during its annual Piracy and Sea Robbery Conference, held during the 2019 Singapore Maritime Week.
According to Masafumi Kuroki, executive director of ReCAAP ISC, there were 76 incidents of piracy and armed robbery reported in Asia for 2018. This represented a 25% decrease in the total number of incidents and a 31% decrease in actual incidents compared to 2017.
"Nonetheless, it is important that we continue to reinforce the ownership of the Coastal States in addressing maritime crime, the cooperation between law enforcement agencies and the industry, and the timely reporting by ships, all of which have led to the decrease of incidents in Asia," said Kuroki. "The topics and speakers of this year's conference have been designed to reflect the vitality of that shared responsibility."
Read more: Piracy in Asia at its lowest in four years
Meanwhile, the conference's keynote speaker was Koji Sekimizu (pictured), former secretary-general of the International Maritime Organisation (IMO). In his speech, he reviewed the history of activities of IMO in dealing with maritime security and anti-piracy actions, such as the establishment of ReCAAP and the Djibouti Code of Conduct.
The conference drew an audience of international maritime stakeholders including shipping and marine insurance companies, regulators and law enforcement agencies, as well as the diplomatic community based in Singapore.