Jump to winners | Jump to methodology
Burning brightly
The 2023 Insurance Business Hot List represents the best of the best in the Australian insurance industry.
To determine who was honoured, the IB team carefully considered over 500 top contenders and pared them down to 50 outstanding winners – all of whom distinguished themselves through leadership and innovation over the past 12 months.
Describing what it takes to stand out in the sector, Angat Sandhu, partner at McKinsey & Company in Sydney, says individuals must have "the end customer's interests front of mind" and ensure "that the services and products they are providing to customers continue to meet that high bar of helping them when they most need insurance".
And he explains that "they will also start to shape the dialogue on the future evolution of the sector, be it around the industry's response to climate change, the changing nature of cyber risk or other emerging risks".
"Never stop learning. You need to continue to work on your professional development by continuing to network with professionals within the industry"




Megan Duckworth, Mitti Insurance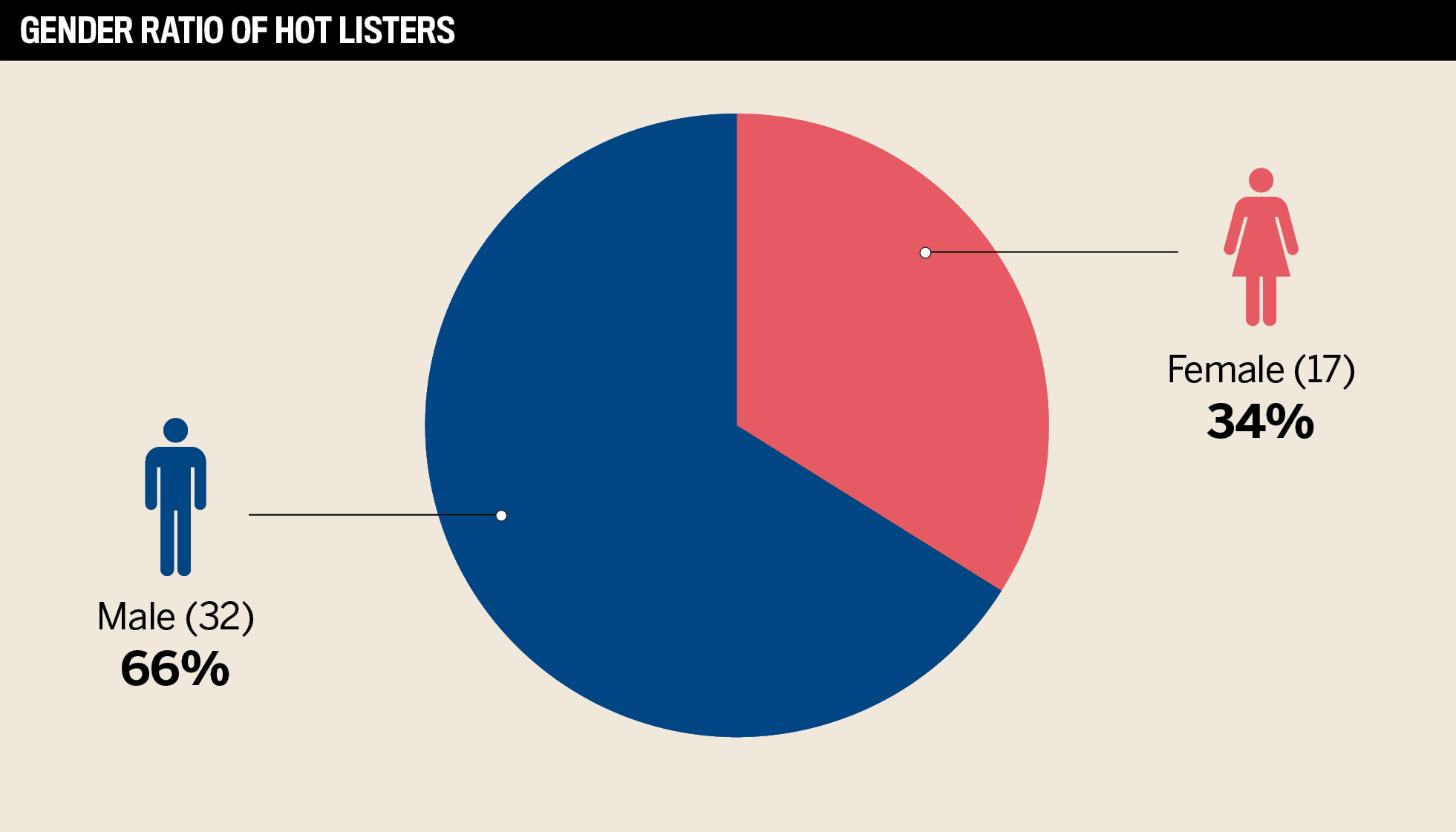 Forging a path ahead
Personifying that analysis is Megan Duckworth, who has formulated a new way of doing things. She is head of sales and underwriting for Mitti Insurance and leads a team of eight underwriters and sales professionals.
"2022 was the year we really got the business going," she says. "To be able to develop and introduce the business and an offering that was quite different to what was available in the market was pretty exciting."
Cofounded by Duckworth, Mitti Insurance is a tech-led, data-driven insurance company that aims to challenge the traditional insurance model for small- to medium-sized businesses by leveraging risk mitigation to reduce the frequency and severity of claims.
"Over the past 12 months, we also leaned on the insurtech Australia family, a community of experienced and knowledgeable people," adds Duckworth. "That has been a great way for us to do things differently to drive value to our customers."
Applauding this type of strategy as a necessary move, Sandhu says, "The industry could benefit from a step change in digital and innovation. On the digital side, many insurance processes are still overly manual (e.g., underwriting and claims) and not as sophisticated as in many other markets. Furthermore, the digital direct to consumer segment is still relatively less mature in Australia than in many other markets."
Also moulding a fresh approach is another member of the Hot List, former tax lawyer William Lewis, now head of GTS – Asia Pacific at Liberty Global Transaction Solutions. Lewis says 2021 was characterised by transactional risk liability and a mergers-and-acquisitions boom, so he and his colleagues were not sure what to expect in 2022.
"We worked well with our broker friends and our legal advisors and producers to navigate through that potentially difficult period. We've been out talking to different people and we've been talking about different products that we can offer, thinking about developing different products across all of Asia Pacific, different things that we can bring to the market. That's probably the number one thing that I've provided to the market over this period."
Pete Nicholson, the CEO of Gallagher Bassett Australia, is also part of the Hot List. "We've had a really successful year," says Nicholson. "We've managed to extend our contract in Victoria, renew our contract on the general lines with our carrier in New South Wales and we'll get back into the normal ensuring workers' compensation in New South Wales, which is a very major achievement for the organisation."
Currently, Nicholson is upstaffing and promoting proven leaders to support the 15%–20% growth the company experienced in 2022.
Commenting on the characteristics needed for success in Australia's insurance market, EY Oceania's insurance leader Walter Poetscher stresses the importance of bold strategies.
"Agility of the organisation as a whole and specifically the systems environment is critical, which requires core systems and digital front ends to work together seamlessly in an ecosystem play, so we'll see companies more and more looking for ways to create a frictionless business and bridge their legacy technology with new, advanced systems and partnerships," says Poetscher.
"If you're saying you're going to do something or not do something, then you should try and stick to that. That's my advice"




William Lewis, Liberty Global Transaction Solutions
Conquering challenges
One of the main characteristics of this year's winners is their ability to endure challenges.
For Duckworth, one of her greatest trials was returning to work after having children. "It's difficult to put your career on hold at certain points throughout the journey and then try to rekindle things, reconnect with networks and build relationships when you've been off work for a fair chunk of time," she says. "As for my most recent biggest challenge, that was starting the business through COVID. We started creating the business in 2020, just before COVID hit and leaving the security of a large organisation to start up something that's just pen on paper was really quite a stretch, particularly when I had a mortgage as well."
For Lewis, his greatest challenge was similar. He left the familiarity of tax law to delve into insurance, helping start a three-person operation in North Sydney. "I didn't know much about insurance, didn't have any relationships in insurance and effectively didn't really know what we were selling," he explains.
"Over the last 10-year period, I've overcome that, learned a lot about insurance, made some excellent relationships with people, and built a business from scratch. I then changed the name of it and integrated that business into the broader Liberty Mutual business."
Nicholson echoes both of these sentiments. "When I came into Gallagher Basset in the CFO role, learning about the industry, understanding what makes the business tick, was a key focus," he says. "Then coming into the CEO role, it's different. If you're coming from a finance background and people have a perception of who you are as a person, there's a need to get closer to your customers, much closer to the staff and really understand them in far more detail to make sure that they feel really comfortable, really welcomed in this environment, and can thrive and do their absolute best."
He adds that he has consistently overcome these challenges through immersion.
"The best, most successful people that we see come through our operations are those empathetic, caring individuals"




Pete Nicholson, Gallagher Bassett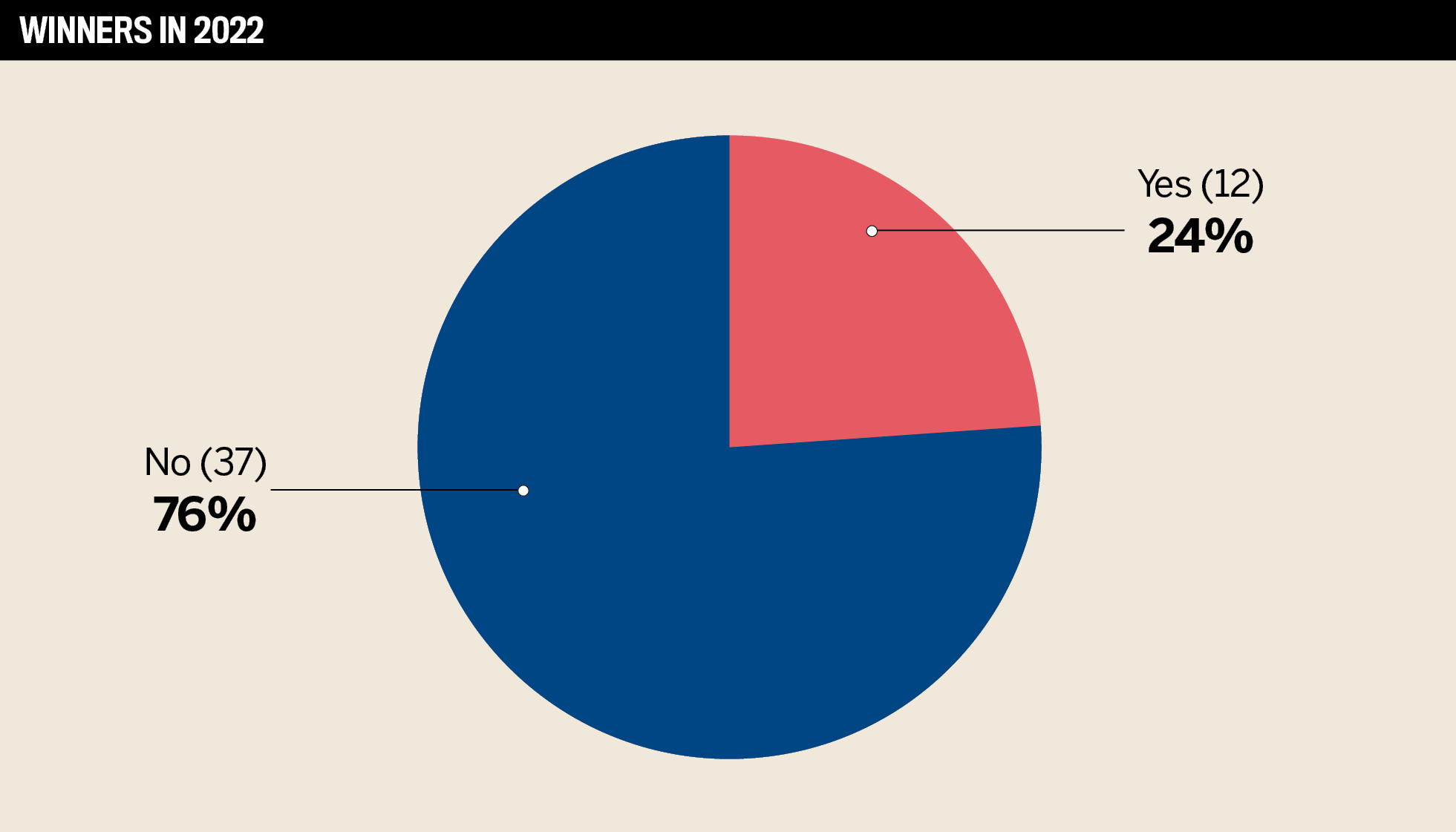 Words of wisdom
Making it onto the Hot List is one thing, but maintaining that status is also a motivating factor. So, what do the winners judge as the key to their staying power and what examples can others absorb?
"Never stop learning. You need to continue to work on your professional development by continuing to network with professionals within the industry," Duckworth reveals. "And that might not be people above you, it might also be entry-level people – you never know what sort of skills and experience they can bring in to mould into your own style."
"It's about doing what you enjoy," adds Lewis. "You're more likely to project that onto other people and other people want to associate with people who are sort of enjoying themselves. And then it's around relationships – seeking out those key relationships internally and externally. And also, honouring your promises. So, if you're saying you're going to do something or not do something, then you should try and stick to that. That's my advice."
Meanwhile, Nicholson echoes Duckworth, emphasising the importance of caring about what you do.
"The purpose of our organisation is actually to help people who are often in quite serious duress through a workplace injury or having significant property damage or something that they've lost, for example, and they need someone to help them," he explains. "The best, most successful people that we see come through our operations are those empathetic, caring individuals. They're high-class professionals that want to help these people and invest in the purpose of why we're actually in business.
"Then it's a key to identify where opportunities are coming up for expansion of your knowledge base and then to stick your hand up for those opportunities. And then to really trial yourself in a new environment to get the development or to get development across a broader sort of skill set will help you step up into different leadership positions."
Angela Fitzpatrick
Head of Key Account Management
Crawford & Company
Angus McDonald
CEO and Co-Founder
Cover Genius
Anita Lane
Director
Solution Underwriting Agency
Anthony Pagano
Head of Distribution
Vero
Avi Tatarka
Chief Executive Officer
Scott Winton Insurance Brokers
Ben Bessell
Chief Broking Officer, Austbrokers
Board Deputy President, ANZIIF
Brian Siemsen
Founder and Group Chief Executive Officer
Claim Central
Catherine Carlyon
Country Manager, Australia
AXA XL
Chris Mackinnon
General Representative in Australia
Lloyd's Australia
Colin Fagen
Managing Director
Blue Zebra Insurance
Daniel Levy
Head of Platform Analytics Business Development
Swiss Re
David Kearney
Chief Executive Partner
Wotton+Kearney
David Porter
Managing Director
AFA Insurance
Diego Ascani
CEO, Sedgwick Australia
Board Member, ANZIIF
Drew Schnehage
Managing Director
Innovation Group
Don McLardy
Chief Executive Officer
McLardy McShane Insurance & Financial Services
Jared King
Managing Director
Why Insurance Consulting
Karen Hardy
Managing Director
Redicova
Kathleen Warden
Head of Customer and Broker Engagement
Berkshire Hathaway Specialty Insurance
Ken Keenan
Chief Executive Officer
Pen Underwriting
Kirsty Owens
State Manager SA and National Portfolio Manager SCTP
Berkley Insurance Australia
Leo Abbruzzo
Managing Director, Australia and New Zealand
DUAL Australia
Lisa Carter
Managing Director
Clear Insurance
Luke Whenman
Head of Commercial Property & Specialty Claims, Suncorp Group
Claims Faculty Advisory Board Member, ANZIIF
Nick Hawkins
Chief Executive Officer
IAG
Nicholas Bedggood
Director
Marine Skippers Insurance
Nicole Pallavicini
Managing Principal
Marsh
Peta Ross
Chief Operations Officer
MECON Insurance
Peter Jeeves
National Manager, Construction and State
Lockton Australia
Philip Kewin
Chief Executive Officer
National Insurance Brokers Association
Poppy Foxton
National Head of Corporate Risk and Insurance Solutions
Honan
Prue Willsford
Chief Executive Officer
ANZIIF
Richard Enthoven
Founder and CEO
Hollard Insurance
Robert Kelly
Managing Director and CEO
Steadfast
Sally Richardson
Marketing Director
Arteva Funding
Simon Schwarz
Co-Founder and Managing Director
FreightInsure
Sue Houghton
CEO, Australia Pacific
QBE Insurance Group
Suzi Leung
Chief Operations Officer
Zurich Financial Services
Tremayne West
Managing Director
Australian Broker Network
Warren Hutcheon
Chief Executive Officer
Ansvar Insurance
Wendy Foweraker
Executive Manager, Broking Operations
Community Broker Network