Jump to winners | Jump to methodology
Closing the gap
The 2023 IB Elite Women awards celebrate the top women leaders in insurance in Australia.
Industry expert Kristi Riedel, vice president of the Association for Women In Insurance (Qld) and barrister at Level Twenty Seven Chambers, lists the traits expected of female leaders in insurance:
confidence


ability to take decisive action


ability to make difficult decisions


ability to inspire their team and extract the best from them

She says, "I have worked with industry leaders who are considered preeminent in their areas of expertise, and while intellectually brilliant, what I found most impressive about them was their unfailing politeness, thoughtfulness and kindness. Those are the qualities that caused those people to stand out."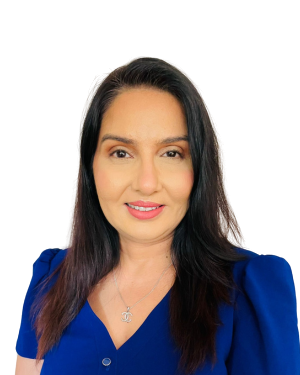 "My desire and genuine passion for this industry to help people automatically outshone the disadvantages"
Nilima Pokala
SureInsure Insurance Advisors
Building a career
According to the Australian national census, 28% of women in Australia were born overseas, and two of 2023's Elite Women feature in this demographic.
Jenny Whitby, senior cyber underwriter at ATC Insurance Solutions, left the UK in 2022 and has since been focusing on building out her firm's cyber portfolio.
"It's been a whirlwind year of attending nationwide events, building my network, and generally trying to kick as many goals as I can both personally and professionally," she says. "As a woman in both the insurance and tech industries, it's a privilege to turn my attention towards the Australian market. To have made a difference and to have been nominated for an award like this after only having been here for 12 months is an incredible feeling."
Fellow winner Nilima Pokala moved from India. She has been able to succeed due to her mindset. The principal, managing director and co-founder of SureInsure Insurance Advisors highlights her "self-motivation" and "hunger."
"Being female and of Indian ethnicity did throw a few curveballs my way, but that was temporary, as every time my work spoke for me, and my desire and genuine passion for this industry to help people automatically outshone the disadvantages," she says. "In the past, when I was paid less as compared with my male colleagues, I stood up for myself and actually made my bosses listen to me."
Born and raised in Melbourne, Michelle Domanski faced challenges relating to work-life balance. However, the claims team leader for GT Insurance persevered, attempting "to give 100%" to her family and her employer.
"That's an ongoing challenge I think a lot of working mums or other females experience," she says. "You need to learn to say no, and that was probably the hardest thing for me, whether that be saying no to being invited to an event at work, out of work hours, working overtime on a weekend, or saying no to a family event on the weekends."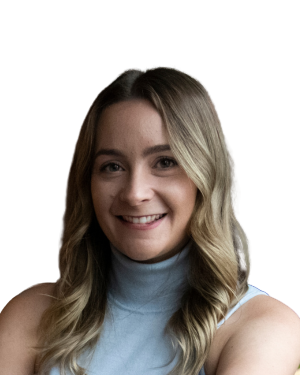 "I'm all for women supporting women"
Jenny Whitby
ATC Insurance Solutions
Elite Women share their keys to success
"Don't do it alone," says Whitby. "Find your mentors. Find the people who get you and are like minded and able to support each other, and you'll be able to succeed. I'm all for women supporting women."
Whitby also emphasises the importance of patience in crafting a career.
"You have to do the work and take your time before you deserve the recognition and the promotions," she says.
Echoing this sentiment, Domanski says, "There are a lot of setbacks, and younger people need to understand there will be those setbacks, but just keep trying and give 110%, and you will get there."
Whereas Pokala recognises that there is a strong sense of achievement for those who can be there for their clients.
"Every day is rewarding when you genuinely help someone with correct coverage and/or their claims. Getting them the maximum entitlements in their time of need is very satisfying," she says.
Elite Women mentorship
Leading and inspiring are key elements of being an Elite Woman, forging a path for others to follow.
Whitby describes the initiatives she believes in and wants to share with others in the industry:
equal parental leave


improving monitoring of the talent pipeline to nurture young female talent


boosting inclusivity for after-work events

Domanski is another Elite Woman who wants to encourage greater networking.
She says, "We need to offer more opportunities for women to get involved in industry events, whether outside of work hours or during work hours. There are a lot of opportunities for men to attend golf days and network. There just don't seem to be a lot for women."
And another change she wants to promote is increased education on neurodiversity and compensation.
"I think there is still a big discrepancy between what males and females get paid in our industry, so it would be good if there was transparency on salaries."
Pokala's own mentorship principles build on this. She would like to drive a greater focus on:
upskilling


making diversity a strategic priority


mandating that salary figures be disclosed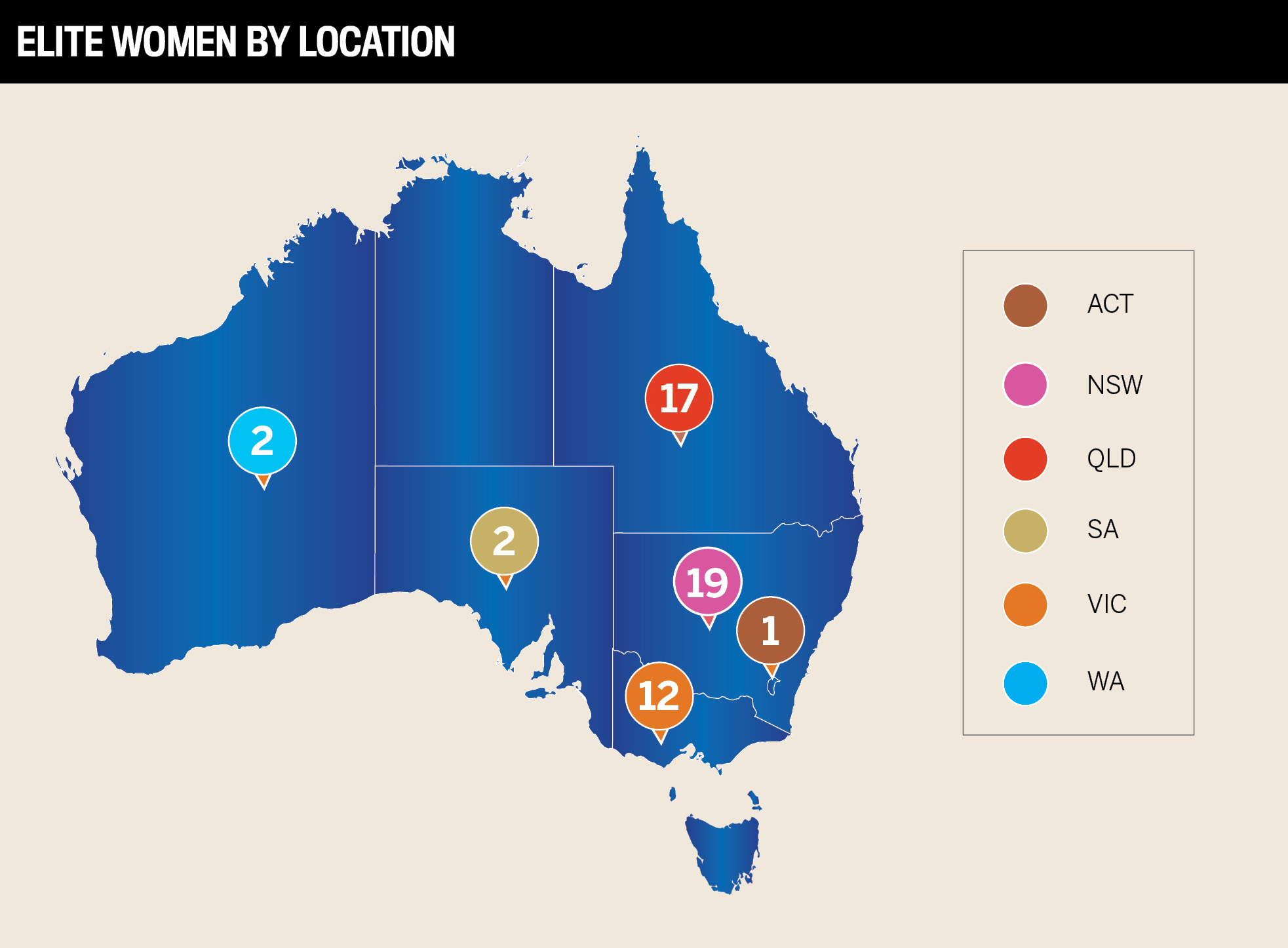 Elite Women industry insights
The analysis above compares well with IB's survey, which probed the nominees and their nominators by asking the following questions and including a sample of responses.
What makes a woman of influence in insurance?
"excellent skills who achieve great things"


"great at relationship management"


"high emotional intelligence"


"inspires other women to achieve"
What is the most difficult thing about being a woman in the insurance industry?
"lack of senior leadership mentoring young talent"


"gender pay gap"


"quantitative disadvantage: too few women"


"stereotyping and unconscious bias"


"no maternity leave"
What is it about insurance that makes it important to recognise top-performing women?
"Women are reluctant to promote themselves."


"Promotion boosts inspiration and celebration."


"It helps attract younger talent."


"There's still an imbalance of genders."


"It helps drive greater equality and pay."
If two candidates were evenly matched, would you promote a female over a male?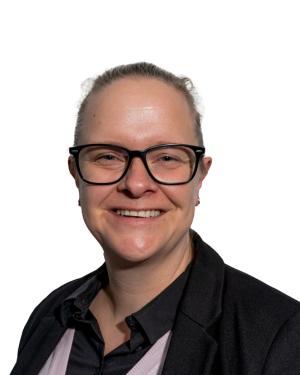 "Younger people need to understand there will be those setbacks, but just keep trying and give 110%, and you will get there"
Michelle Domanski
GT Insurance
Elite Women reflect on the industry
Providing an overview of the fundamentals of progress as an insurance industry leader, expert Riedel says, "It is useful to take a step back and focus on things like being authentic to yourself, connecting with your colleagues and treating others with kindness and respect. Those characteristics never go out of style and without fail, leave a lasting, positive impression."
Pokala shares that, in her view, the industry is in a better place, but more could be done to usher in a greater number of Elite Women in the future.
"It has vastly improved, but clearly, we still have a way to go," she says. "We need more dedicated mentoring of junior staff, including women, helping them with their career goals and objectives. More diversity and inclusion committees and meetings are required. I wish I had all this 20 years ago."
Whitby picks out remote working as a key tool for any woman considering parenthood.
"I'm not a mother, but it's something that's definitely on my radar as far as what it's going to look like in terms of workload and the home workload. Women have been told they need to do it all, and we now have more opportunities to have careers, which is fantastic."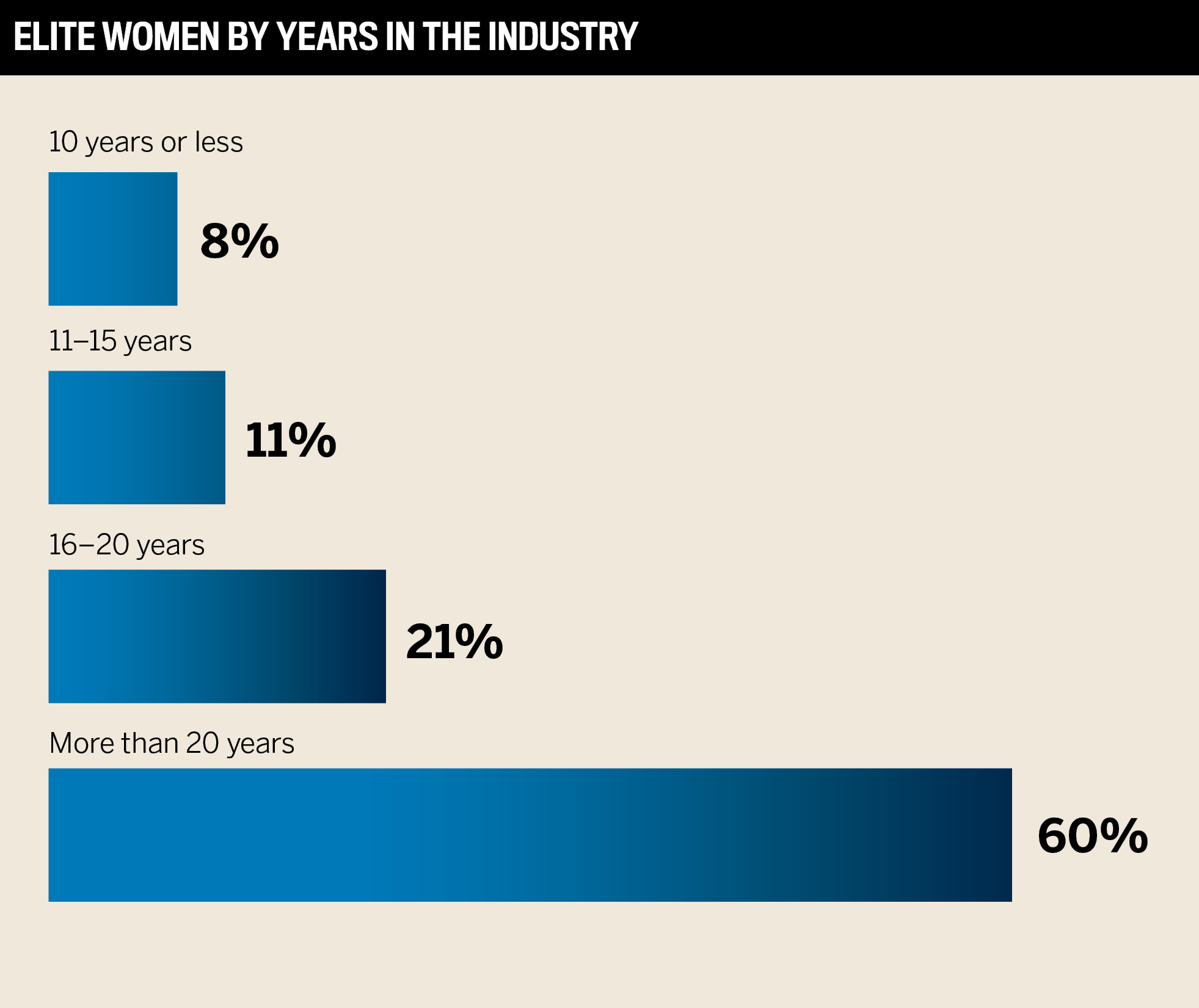 Aimee Henderson


WA State Manager and Senior Broker




Grace Insurance

Alison Smith


Head of National, Australia




Aon

Angela O'Neil


General Manager, Broking




Resilium

Anita Lane


Co-Founder and Director




Solution Underwriting Agency

Barbara Stenning


National Head of Claims




Berkley Insurance Australia

Chrissy Cheeseman


National Operations Manager – Crawford TPA




Crawford & Company

Claire Ohannessian


Chief Client Officer




Sedgwick

Demetra Day


Head of Distribution, Australia and New Zealand




Chubb

Drew Schnehage


Managing Director




Innovation Group Australia

Fabrizia Roberto


Co-Founder and Chief Executive Officer




koverd

Gail Murray


Principal Broker




Gallagher

Geniere Aplin


Chief Executive Officer




EML Solutions

Gina Brasher


Senior Broker




Sanderson

Heather Blanco


Chief Executive Officer




SUREWiSE

Helen Stephens


Chief Executive Officer and Director




Simplex Insurance Solutions

Ilona Strong


Partner




Hall & Wilcox

Jen Bettridge


Clear Leader




Clear Insurance

Jennifer Steger


Senior Account Manager




Trade Risk

Jessica Jenkins


National Corporate Relationship Manager




Solution Underwriting

Jodi Sharman


Corporate Manager




Gallagher

Julijana Sumner


Head of Claims




AXA XL

Kezia David


Special Counsel




Hicksons Lawyers

Lilly Lazarevski


Executive Manager, Commercial and Agri




CGU Insurance

Lisa Carter


Managing Director




Clear Insurance

Lorelle Hillman


General Manager, Partnerships




QBE

Lynne Crockford


Head of Finance and Human Resources




NM Insurance

Menna Troughton


National Manager, Operational Excellence




Crawford & Company

Michelle Morrissey


National Claims Manager




UAA

Monique Reibelt


Client and Operations Lead – Professional and Executive Risks




Honan Insurance Group

Prudence Chang


Executive Manager – Business Development and Partners




NCI

Rebecca Fox


Managing Director




Fox Insurance Solutions

Retha Van der Merwe


Executive Director




Omnisure

Roslyn James


Principal and Operations Manager




Austbrokers SPT

Sarah Lyons


Chief Executive




Gallagher

Stephanie Blewett


Senior Talent Advisor




Honan Insurance Group

Taela Bloemers


Director




Status Insurance Brokers

Tiana Luvale


Principal, Broker Engagement and Communication




CGU Insurance

Tracy O'Brien


Assistant Broker




AUZi Insurance

Yvette McLaughlin


Partner




Sparke Helmore