Weekend Update: Office closure, a new GM for a major insurer and a chief exec confirmed | Insurance Business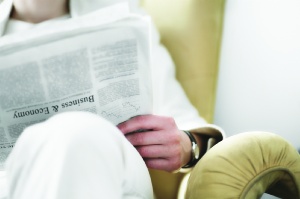 Making news this week, a global player announced the closure of an Australian office, a new GM is announced for a major insurer and a chief exec is confirmed at another insurance player.
Earlier this week,
Gen Re announced that they would close six global offices including one in Melbourne.
The closing offices will be integrated into teams in larger locations to "facilitate a more robust delivery of services" to clients, the company said in a statement.
Bob Jones, president and property & casualty chief marketing officer of Gen Re, said the moves follow a global review.
"We have reviewed our entire global footprint, and with this change, we are positioning Gen Re's Property & Casualty operation to address the realities of today's markets, while capitalising on tomorrow's opportunities."
QBE announced a new GM for their workers compensation business
, as Andrew Borden will take the reins.
A two-decade industry veteran, Borden takes over from Jason Hammond, who was named general manager of broker distribution by
QBE
earlier this year as part of a trio of other moves
.
Finally,
Elantis Premium Funding confirmed that Nick Cunningham will become chief executive of the business.
Cunningham, who stepped into the role on an interim basis following the departure of Jurgen Rammesmayer, will lead the business that he joined in 2014.