Insurance drones have lift off | Insurance Business Australia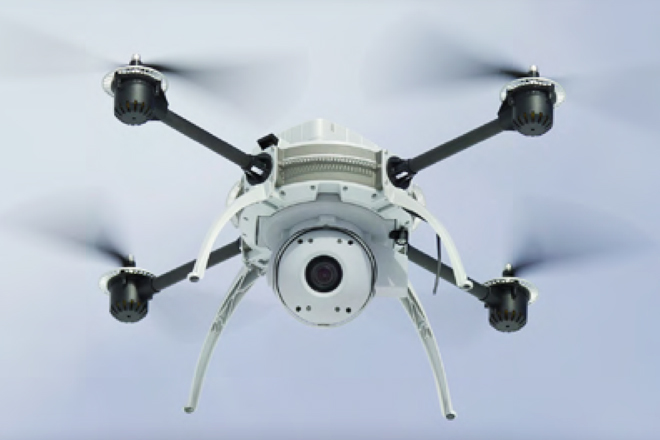 Bushfires are an unfortunate reality in Australia and, so far this summer, blazes along Victoria's Great Ocean Road have been among the most destructive.
In the towns of Wye River and Separation Creek, 116 homes were destroyed on Christmas Day. Fires around the roadway weren't completely contained until January 21.
According to the
Insurance Council of Australia
, those fires have resulted in more than $86m of insured losses from 482 claims, including 185 residential building claims (current as of January 21).
But the recent Victorian fires also represent a significant event for the insurance industry because, for the first time in Australia, an insurer used drones to examine damage caused by the bushfires, in efforts to expedite the assessment process for customer claims.
"What we've been able to do for our assessors and customers is safely access properties by aerial imagery, and ascertain what the extent of the damage has been, but also validate and verify with our customers the status of their properties," says
Ben Bessell
, chief executive of
IAG
's Australian Business Division. "Those outcomes … I think have made a positive contribution to a pretty ordinary situation."
Not only did the ability to obtain aerial imagery via use of drones facilitate the review of property damage from a safe location, but it also eliminated risks associated with persons physically accessing the site, including asbestos, fallen power lines and land slips. "It actually speeds up the process of property loss identification in a way that doesn't put our staff or the customer in danger of potentially accessing sites that may not [be] ready to be [accessed]," Bessell says.
Claims for
CGU
,
WFI
and Coles Insurance were assessed using the drone technology, which use was made possible through IAG's property repair partner. Properties were inspected before authorities had granted physical access and the processing of customer claims was able to begin immediately.
Speaking to
Insurance Business
, Bessell says IAG has been contemplating the use of drones to conduct bushfire damage inspections for the past 12 months. "The rapid rise of drone technology and a number of businesses facilitating the utilisation of commercial drones … [have] enabled us to bring all of our ideas together with a partner and actually use it for commercial purposes."
Handle with care
Bessell stresses that using this technology assists in speeding up the process of assisting customers at a time when they're ready to be helped. "We don't want to force customers into a position where we're pushing them down a particular path where they may feel uncomfortable.
"But where the customer's ready to engage with us, this has really enabled us to more readily provide them with details as to the extent of their loss and then also assess the extent of their damage."
Throughout the process, Bessell says IAG worked with the Country Fire Authority (CFA). "You don't want to interfere with or hinder firefighting efforts, whether it's from the ground or above. We've certainly been conscious of that and, in the case of the Great Ocean Road and Wye River fires; we've worked closely with the CFA to ensure that what we were doing wasn't going to hinder their efforts."
Privacy concerns are frequently cited when discussion of drone use arises, and Bessell says IAG has been "very conscious" of privacy in using the technology. "We need to make sure that imagery is used appropriately and that we have consent from the customers, and also that we're very much conscious of our obligations as we go through and capture imagery."
So does Bessell believe IAG's utilisation of drones has given the insurance giant an edge over its competitors, as far as the claims handling process is concerned?
"Ultimately, that'd be a view determined by our customers," he answers. "But, as a market leader, I think we have an obligation to utilise technology in a way that others may not.
"We're providing what we believe is a really good rapid response to our customers following a bad event, such as a fire, and it provides a safe alternative to site inspection and a much quicker turnaround. I think the early adoption of technology is something that's really important to us.
"We've certainly got some great feedback from our customers and our partners, which is a great sign."
Now that IAG has actual experience using drones in bushfires, is it looking at other potential applications of the technology? "We think there are great opportunities here for working with communities and our insured customers following storms, floods or other natural disasters, but also assisting with pre-loss mitigation," Bessell says.
"As an example, sometimes it's difficult to physically assess the property and its surroundings from the ground, and that might be in the context of understanding what the risks are that we're insuring.
"We've started to discuss those sorts of opportunities with the partners that we're using in this space. I think there are also opportunities for us to consider how we might even partner with some of the other bodies that would be involved in these sorts of events … for example, the CFA from a fire perspective."
The technology
Jeff Eager is commercial director of UAS International, a company specialising in the regulation, certification, training, safety and commercial adaptations of drones. He says that, in recent times, increased commercial use of drones (more correctly referred to in the commercial space as 'Remotely Piloted Aerial Systems' or 'RPAS') owes to a number of factors, including rapid advancements in smart device technology.
He adds: "Sophisticated military technology is cascading down into the commercial world, as larger Defence contracts are harder to secure and costs come down in terms of the technology. The players in those spaces are looking for broader revenue streams, so they're meeting large leisure manufacturers in the middle.
On the insurance industry, Eager says: "A number of insurers have been evaluating how they might best utilise the RPAS technology to lower field costs, reduce risk to team members, respond faster to their customers with improved service levels, and gain what can be greatly improved levels of incident claim data, remembering that this is potentially in real time, live streaming back to base now being possible.
"They can provide very short-range, high-definition footage, photos and other data following any unfortunate events – whether it's bushfires, storms, floods or earthquakes. They can provide a source of data and intelligence on any damaged asset, from residential houses to major buildings and warehouses or other property."
He says, today, RPAS are being used across a wide range of industries. "Anything that's considered dull, dirty or dangerous is a good candidate for RPAS use," he says.
On the subject of growing use, Eager says: "Perhaps the best indicator is the number of Commercial Unmanned Operator Certificates (UOC's) that are being issued in Australia."
Little over a year ago, there were only about 100 commercial operators. Today, Eager says that number has swelled to around 350, with a further 250 having lodged applications.
"People are emerging into this space from all quadrants, whether it's out of the aviation industry or out of people's garages, thinking that they can do real estate and weddings," says Eager. "There are a whole bunch of new players."
A new frontier
So where can drone (or RPAS) technology go from here? What will become possible in the near future?
"The more you understand the technology's capability, the more you understand the sky really is the limit," Eager says.
"In the insurance industry, for instance, it's technically possible right now for a drone to be sent to a site or an accident location after someone has lodged a claim. In the future, I see that likely via some form of app, which sends their details – maybe the claim details and a GPS location – to the insurance company's central base, and theoretically, a drone could be launched to fly out to inspect that site, record or relay live footage or photographs of a damaged house, boat or a car.
"[RPAS could] even hover over a vehicle accident for locational information or a disaster area to have real live information, and even, through that drone, talk to a person whilst a remote assessor is conducting the inspection…It may not be too long before we see that sort of thing."
Eager mentions discussion around RPAS conducting deliveries – something Amazon and Google have been considering for some time. "Australia Post has announced that they want to do trials this year. So we believe that that will happen," he says. "It's just a matter of where – more likely to be in isolated areas or remote and regional areas."
"In other industries, we're seeing everything from counting fruit on trees, to tracking dugongs and even tracking of Malaria-ridden monkeys in Africa by the heat in their heads."
And then there are ambulance drones, which Eager says are being used in parts of Europe. "They can actually fly out and talk someone through how to apply a defibrillator and save someone's life. In built up areas particularly, these things can get through where other ambulances and medical aids can't get through. The ambulance drone is one to watch out for."
The corresponding need that will emerge for policies to respond to risks created by drone use is another matter entirely. There's no denying the opportunities for insurance providers that will also arise on this front.
While the technology continues to advance to a point where it will perform functions completely beyond the realm of our imaginations, IAG will continue to look at the customer and societal benefits it can potentially offer via drone technology. "I think this is just another example of us tapping into tools that are at our disposal," Bessell says.
"We're very keen to ensure we rebuild or contribute to safer and stronger communities."