Adam Rhodes: Lockton Companies Australia | Insurance Business Australia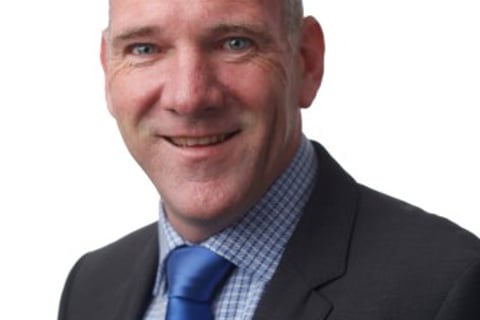 IB: Can you talk about your own involvement with Lockton Companies Australia?

Adam Rhodes: I have had a relationship with Lockton since 2007 when it acquired the Alexander Forbes business and needed an independent partner in Australia. In 2012 we set up Lockton Australia as a stand-alone business and I have been CEO since day one.

IB: How significant a part of Lockton's global business is its Australian arm?

AR: The world is a small place. Globalisation is now part of everyday life. Australia has many leading companies that operate on the global stage as well as being an important marketplace for overseas companies to operate in. Asia is the fastest-growing region worldwide and Australia sits on its doorstep. It is therefore very important, both strategically and operationally, for Lockton to be able to cater to the needs of its clients in this region, and we have established ourselves as a key part of the Lockton global family.

IB: What are the key areas in which Lockton has been able to make a strong impact on the local market?

AR: The economy, particularly the resources sector, is tough, and the competitive landscape among brokers is self-defeating and perplexing. The one thing that doesn't change is the need of clients to have the best possible advice and service in an increasingly complex and volatile risk environment.

We have focused on providing innovative solutions to help our clients navigate tough and uncertain times. This has be done through things like relieving balance sheet pressure by the use of surety bonds, structuring leveraged portfolio arrangements to sustainably reduce cost and add value, and focusing on our role as trusted advisers.

IB: Lockton's goal is to be the best place to do business and the best place to work. How have you achieved both of those aims in Australia?

AR: Lockton does not operate on a hierarchal model that promotes people away from clients. The people who produce and service clients are the most important people in our business. The role of management is to help them be the best they can be to make their clients' business better.

IB: In addition to what it offers as a broker, Lockton also offers a number of other services. Why do you think it's important for a broker to offer these kinds of additional services?

AR: A lot of people spruik that technology is going to disrupt the insurance broking industry.

To the extent that you are merely a transactional player looking only at price as the relevant factor, that may be true. But a broker who understands and demonstrates their role is an advisory role and that the right transaction is an outcome, not a goal, will not only stop the current 'race to the bottom' but, more importantly, add real and tangible value to clients to help them better understand and manage risk.

IB: How did Lockton's partnership with Origin Insurance Brokers come about?

AR: About a year ago, I had the privilege of meeting David Liddiard OAM, a former NRL premiership player who has dedicated his post-football life to working with companies to increase cultural awareness and help to close the gap between Indigenous and non-Indigenous Australians.

David and I both realised that the insurance industry is in a unique and powerful position to make a real difference to this major social and political issue. Every company and business in Australia buys insurance, which is something like an $80bn industry in Australia. Yet the industry is relatively blinkered to the underlying causes of racial inequality in this country, much less how it can help change the stereotypical paradigm that is part of the answer to closing the gap.

So we helped David establish and run Origin Insurance Brokers, the first Aboriginal brokerage in Australia that will compete directly in the corporate space to offer clients three unique opportunities. First, as a Supply Nation certified supplier, Origin helps clients to use insurance premiums to contribute to Indigenous procurement targets set down by the Commonwealth Government under its mandatory Indigenous Procurement Policy. Secondly, we were able to obtain the agreement of several of the leading insurers in Australia to contribute to the Origin Leadership Fund. The Fund provides postgraduate scholarships to help create a generation of Indigenous business leaders who are much better equipped to understand what is needed to close the gap and to act as role models for young Indigenous people who have never had the chance for career pathways in the corporate sector. Thirdly, by demonstrating that an Aboriginal broker can compete effectively for corporate business, the industry can change stereotypes, increase talent diversity and create shared value for its clients and the community.

IB: Can you talk about anything that's in the pipeline for 2016 and beyond?

AR: Innovation, shared value and offering a clear point of differentiation in the industry.