From the crease to Lloyd's | Insurance Business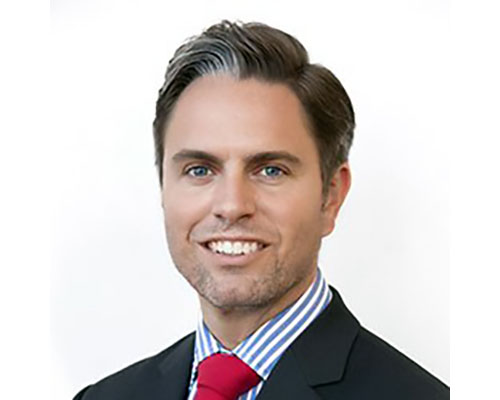 The crease may be the loneliest place a cricketer can be but for
Kym Beazleigh
, vice president, professional liability, Australia, at
Allied World
, the box at Lloyd's is just as nerve wracking.
Beazleigh moved to London during a deferment year at university to play semi-professional cricket in the city and it was on the oval that he found his first insurance job.
Search and compare insurance product listings for Professional Indemnity from specialty market providers here
The captain of his North East London side was the director of a Lloyd's insurance broker and, at the end of the cricket season, Beazleigh approached his team-mate about a job in the industry. He hasn't looked back since.
Beginning his career as an accounts handler for a Lloyd's broker, Beazleigh moved into underwriting 18 months later and it was his first experience of the Lloyd's market that got him hooked.
"My first experience of joining a Lloyd's syndicate and being in the Lloyd's building, underwriting at the box and being exposed to the quality of broking and underwriting expertise that exists in the market every day made for an incredible learning curve," Beazleigh told Insurance Business.
"Just looking at how prepared you had to be, how much you had to know about what it is you are talking about. Safe to say there was nowhere to hide."
While his cricket career came to an end on his return to Australia, Beazleigh's insurance career has taken him to some of the biggest firms in the global industry. Today, he's taking on a role at Allied World as the business looks to grow its place in the Australian market.
"We are not coming in from scratch," Beazleigh continued. "Within Allied World, we are able to leverage both regional and global expertise. There is an incredible amount of expertise in Asia that we are able to tap into on a day to day basis as well as expertise in London and the US."
As the latest branch of a major global firm, Beazleigh said that the international experience of those at Allied World means the Australian operations are part of the wider group rather than an Australian outpost.
"The guys in Asia, in London, the US, they have all been through what we are going through here in terms of building a long term business and growing quickly, so they understand the importance of wrapping their arms around us and really making sure we act as a global and regional team," Beazleigh said.
"It is a huge opportunity but we are certainly not alone in any stretch of the imagination."
With challenges and opportunities dotting the horizon of the industry, Beazleigh noted that he believes technical expertise will become more important than ever as the industry balances the line between commoditisation and personal touch.
"You have that fine line between commoditisation and personal touch and not everyone wants to be commoditised despite most clients wanting to do things more efficiently," Beazleigh continued.
"Everybody has a different viewpoint to how they want to interact with their broker or insurer and as long as we keep the client, and what they want, central to our thought process then I think as an industry we have got an exciting future ahead."
Related stories:
New Sportscover CEO discusses industry challenges
Not-for-profit specialist broker hits charity goal