Inheriting legacy: Director on why he became part of the family business | Insurance Business Australia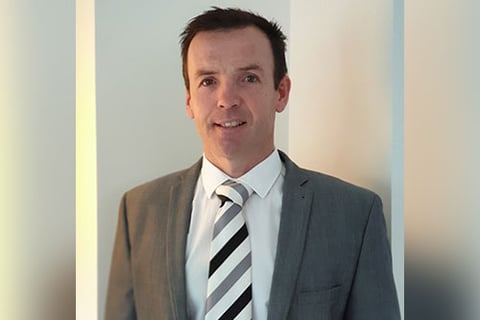 Craig Olofinsky (pictured), director and general manager at Brookvale Insurance Brokers located in Sydney's Northern Beaches, says he's proud to be part of the family business – but that he wanted to embark on his own challenges first.
"My father, Michael, established this business in the early 1980s, it was something that was always familiar and interested me," Olofinsky said. "It was an option that was openly discussed but I didn't want to join the family business without doing other things first."
After graduating from high school, Olofinsky went on to complete a Bachelor of Business degree at university. It was from there that he was accepted into the Commonwealth Bank of Australia (CBA) graduate program.
"After four years at CBA working across various parts of the bank, I took an opportunity to work abroad spending 18-months in Dublin and London, before deciding to return to Sydney. I commenced working for Brookvale Insurance Brokers in 2003," he said.
Now, through dealing with the COVID-19 outbreak, Olofinsky says the insurance industry is actually at an advantage.
"As an industry we are fortune to have a very diversified income source and being able to work remotely," he explained. "We have been able to keep our staff safe and continue to service our clients. Unfortunately, many of our clients do not share that same fortune, as restrictions have prevented them from being able to trade."
The biggest lesson he has learnt from the health crisis, which effectively threw the entire insurance industry into remote working with little to no warning, is the importance of preparation.
"It's always good to have something in reserve in case of the unforeseen – hopefully, we never go through anything similar again," he said. "The irony is there are plenty of books and movies that have been written about pandemics - some were very close to the mark.
"Investment in IT systems that have been designed to allow staff to work from home, or the office, throughout the restrictions has been critical. Business continuity plans are also helpful."
But further challenges lie ahead for insurers and brokers, despite the pandemic's grip on the economy and workforce slowly easing… Olofinsky says the attention, now, should be transferred to clients.
"A big challenge will be helping clients re-establish themselves from the enforced hibernation. We are still seeing rate increases across most lines of insurance, at a time when many businesses have serious cash flow issues," he said.
"The focus in the next six months will be on renewals, as well as getting closure on the run of property claims from January fires and February storms in NSW."
Olofinsky believes the company is well positioned for the future, for both its own continued success as well as to support clients, due to its diversity and community engagement.
"We have a great team of people with a wide range of experience - we are local and actively involved in the community," Olofinsky added.
"We try and make the office a relaxed and enjoyable place to work. I would like to think that we care that little bit more than most."