Let love bloom at work, but very carefully | Insurance Business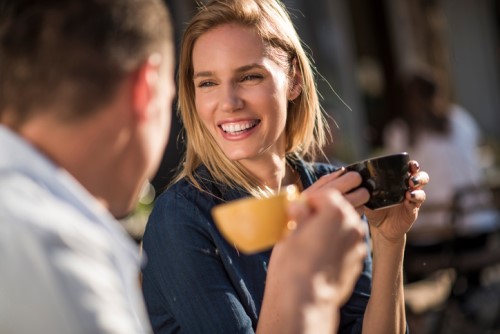 Present-day workplace culture allows employees to date each other, but HR should keep a weather eye on developments, especially where supervisor-subordinate relationships are concerned.

"Co-workers spend more time together than with anyone else, so it makes sense that feelings might develop between two colleagues," Rosemary Haefner, chief human resources officer of Chicago-based jobs website CareerBuilder, told Bloomberg.

"But sometimes, these workplace connections come with some risk."

In a survey CareerBuilder did last year, close to half (45 percent) of employees didn't know whether their companies had a dating policy, Haefner said.

Most important, she noted, is that "romances between supervisors and subordinates" must be avoided "because they can disrupt the office, harm teamwork and lower morale."

That last piece of advice is especially important "in California, where liability risks are so high," Joe Beachboard, a shareholder at management-side law firm Ogletree, Deakins, Nash, Smoak & Stewart PC in Torrance, Calif., told Bloomberg.

The employer has two options: an outright ban on such relationships, or requiring that they be disclosed to HR immediately, he said. If going the notification route, the employer should also take such steps as requiring the couple to sign a "love contract".

Those contracts, he said, state that the relationship is consensual, that HR will be notified at once if the relationship no longer meets that standard, and that both people undertake to treat each other professionally even if their relationship ends.

Jay Starkman, chief executive officer of Engage PEO, said he's "not a big fan" of consensual contracts. "Maybe they could have an impact on litigation down the road, but it is something counter to the culture most companies want to build," he told Bloomberg.

Starkman's Hollywood, Fla.-based professional employer organisation offers HR, benefits and payroll services to small and mid-sized companies.

Either way, the company should put its policies in writing, Starkman said, and disciplinary policies for violations must be followed "religiously" because otherwise, "it's a breeding ground for litigation."

Beachboard said he makes sure to touch on the supervisor-direct-report dating scenario when he delivers the two-hour sexual harassment training that California requires for managers and supervisors, even though it results in some grumbling from trainees.

Still, things have changed since Beachboard started working in employment law 28 years ago, he said; back then, it was common for employers to have "non-fraternization policies" that prohibited all dating among employees.

Such policies are counterproductive, Starkman said. "All it does is force the office romances underground, which can cause even more liability."

As it is, HR professionals said in a recent survey that two-thirds of the time they only find out about dating relationships among employees through office gossip, he said.

It's all right for employers to prohibit "public displays of affection," Starkman said.

More conservative employers can avoid getting into specifics in their employee handbooks, but they should be careful to use "gender neutral" language that doesn't single out opposite-sex partnerships as the norm, he said.