Break from the pack | Insurance Business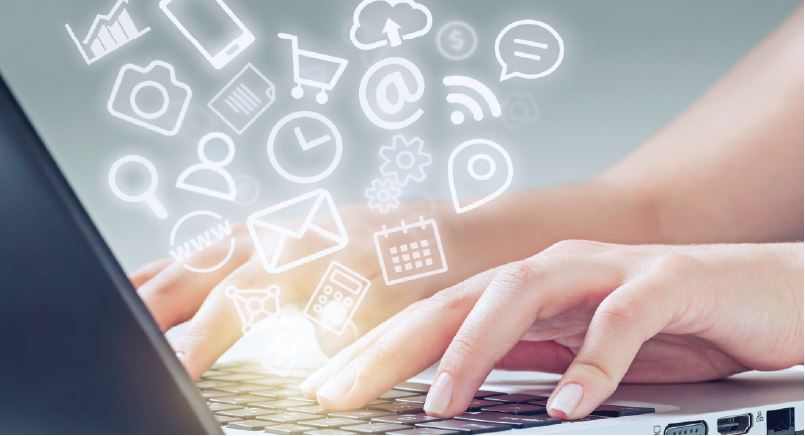 How do insurance businesses utilise technology to stand out today and tomorrow? A software solutions provider shares crucial insights
Melbourne-based underwriting agency Pacific Indemnity opened its doors in late 2015. It's a business that prides itself on being easy to deal with and offering an efficient transaction process.
In order to achieve its aims, the business engaged global software provider
Gratex
International. Jun Acance, Pacific Indemnity's managing director, recalls the process of working with Gratex to ensure the implementation of a technology solution.
"The first thing for us is we clarified the needs of our intermediaries and our own needs in regard to a system for the future," Acance says. "Gratex [then] provided us with a solution."
Feedback on the system from Pacific Indemnity was then factored in, and then the system was tested with the agency's intermediaries.
"[Finally], we adjusted the system as required following the outcome of the testing, and then we launched. The result for us is that we have an insurance system and a portal that we believe is easy to use … [and] it allows us to improve our own and our intermediaries' efficiency.
"There's also the ease of the portal that allows intermediaries to quote, bind, cover and issue policies for over 250 professions. We believe that our system is probably one of the best in the market."
Acance emphasises the importance of using new technology in today's marketplace.
"I think we have to go where our buying public is … Technology in the insurance industry is relatively old, and we have to make sure that we cater for the needs of our stakeholders," he says.
Gratex in the ecosystem
Gratex International describes its work as making it easier and faster to do business between all stakeholders.
"We enable digital transformation for the insurance ecosystem and deliver services and solutions that underpin the robustness of the industry and its ability to grow," says Peter Dovhun, Gratex International's managing director. "As a result, business decisions become safer, operations more efficient and customers get better, faster service.
"It's not mainly about feature and function, but how your business wants to build relationships, what data insights you need to run it, and how we can streamline processes. Everything has to start with business objectives, not with bits and bytes."
Gratex, Dovhun says, doesn't push product and tell its customers how to shoehorn their business into predefined workflows.
"It's not rocket science to see that forcing our customers to 'fit in' destroys competitive advantage because everybody becomes homogenous," he explains. "We believe that businesses needs differentiation to create value for their niche customers and compete effectively."
He continues: "It's like encoding the unique DNA of a business while building the right system so you can scale and be agile. We start with extensive industry knowledge, overlay it with deep business analysis, and only then conceptualise the right solution.
"At the same time, we have to be three steps ahead of the market, interpreting the technology of the future in the context of our clients' business strategies and finding ways to unlock measurable business value. Our insurance industry experience and partner approach is key. Technology in itself, frankly, is useless."
Below, Dovhun and his Gratex team share with Insurance Business readers their seven integral insights about technology.
Truth 1: Think ecosystem, not process
If you are just looking at your business operations and efficiencies, you are missing the point. The insurance industry is an interconnected ecosystem, and a systemic perspective is needed to understand interdependencies and how relationships can be improved through a connected world. Sharing data is a great example.
"It's simple. The better capital investment decisions by the insurers are, the better we deliver specialised products at lower cost to the insured. The way we can partner with Gratex gives us the data to close this loop for the benefit of the entire ecosystem through better partnering with both insurers and brokers," says Angie Zissis, managing director of SURA.
Truth 2: Don't think feature, think future customer
The customer experience is driving our industry. It is irreversible. It is crucial that your technology solutions can enable great customer interactions across any channel. Speed and turnaround times are one of the most important factors. This means that you need to consider the customer journey all the way through the value chain, independent of the systems in play.
Truth 3: What you do tomorrow will be outdated the day after
The rate of change is getting faster. What you do today is already redundant. What matters is that you invest in flexible systems that can change with you, at a reasonable cost. Business systems typically have an average life cycle of seven years.
There is no way you can predict what you need over such a long time, but you can make certain that you can be agile.
"Looking into the future, we will run more and more on digital platforms, work smarter and interact less with the underwriting agency.
Brokers have to differentiate in the market, embrace more innovative products and develop strong customer relationships. This means they need technology to manage complexity and be agile," says Phil Kearns, managing director, InterRISK.
Truth 4: Data is your lifeblood – insist on one version of the truth
Accurate and timely data is the biggest issue for most businesses we work with. It's painful to work with data from multiple systems that needs to be manually consolidated along with all the inherent risks of manual handling. Make sure that your system delivers a single version of the truth, with data that is granular enough to drill into detail and can be summarised into whichever report format you need.
"To win the insurer's confidence and trust we need to show results with accurate, detailed and timely data. Gratex designed a system architecture for us that delivers unified reporting across our highly specialised 22 agencies. Instead of aggregating data from five systems, we are getting one system and a single version of truth," says Angie Zissis.
Truth 5: Be bold, be different
Challenge the idea to adopt best practice when it comes to technology for your core business process. It simply means you are doing the same as everybody else. Stay with your vision and your strategy. Make technology work for you, not the other way around. If you can imagine it, it can be done.
Truth 6: Do both – cost down AND differentiation up
The old expectation of having to pay a high price tag to achieve high differentiation, or choosing to pay less for standard products, has been broken. You don't have to choose any more. You can have both. Insist on getting return on investment as well as differentiating your business.
Truth 7: If you aren't connected, you don't get to play
Traditional boundaries and rules of engagement in the insurance industry are blurring as business-to-business relationships go online. To play you need to be connected and establish automated processes with any partner or customer, allowing them to communicate the way they want to.
"We had a moment of truth, when we needed a B2B connectivity solution within four weeks to conclude a very important business transaction. We knew we were asking the impossible. Gratex analysed what needed to be done, said they will deliver. No other vendor could have completed this with such a short lead time. But Gratex did and we won the business," says Mark Campbell, chief information officer at SURA.
THE ELEPHANT IN THE ROOM
At Gratex, we know that transformational technology projects are feared and that technology vendors are generally not highly esteemed. There are too many broken promises, failed projects, disappointing results and a sense of being held to ransom. It seems like once the deal is done, the chaos starts.

There's no doubt that it's a difficult process, working through ideas and intangibles in a sea of IT acronyms. So what's the answer? Gratex's recommendation to mitigate concerns is to invest in prototyping as soon as possible. This will show you not only if a vendor understands you, but also if they can deliver to time and budget. It's the best money you'll ever spend, especially compared to expensive, long-winded and largely theoretical requests for proposal. Most importantly, you get to evaluate cultural fit and how effectively the vendor can work with your stakeholders to make things happen.
GRATEX INTERNATIONAL
Gratex is an end-to-end business systems solution provider, focused on the insurance industry, enabling digital transformation through the development, delivery and support of software, and the management of the underlying IT infrastructure. Gratex opens opportunities for our customers to gain a competitive edge by adopting new technology early and returning high value to their customers.