Safe Travels | Insurance Business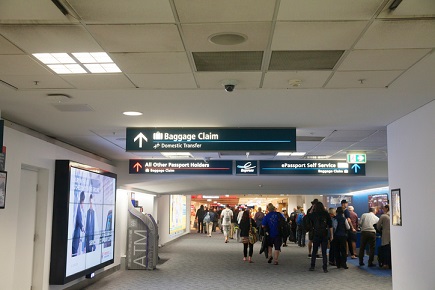 How completely do employers appreciate the terrorism risk to which their travelling employees are exposed in today's world? Wayne Anstiss, chief underwriting officer for Accident & Health International (
AHI
), tells Insurance Business employers are becoming more cognisant of their evolving duty of care to employees with respect to terrorism and safety and security.
"In the past, there was an assumption that these risks only occurred in high-risk countries, like Iraq and Syria. Often it was only people travelling to high-risk areas who sought terrorism cover, such as missionaries or charity workers," Anstiss says. "However, as the 2014 Lindt siege and last year's Nice and Berlin attacks showed, these incidents can happen anywhere and any time. Organisations need to ensure they have appropriate cover for their people.
"Many would be shocked to know there were 100 terror events around the world in the last month alone."
So precisely what types of employers should have terrorism included in their corporate travel coverage?
"These days, every organisation should have terrorism included in their corporate travel policy," Anstiss says.
Increasingly, he adds, brokers are seeking AHI's view on client travel risk situations.
"We work closely with our assistance provider,
Dynamiq
, to provide up-to-date advice and information to brokers and their clients. This is not about stopping the business trip, it is about weighing up the risks and putting mitigation strategies in place to maximise the safety and security of the travellers."
An evolving risk
Dynamiq's founder and director of strategy,
Anthony Moorhouse
, discusses the evolution of terrorism risk since the beginning of the 21st century. He refers to the 11 September 2001 attacks on the USA, carried out by a coordinated group of terrorists using hijacked commercial passenger jets as weapons.
"Then, in Mumbai, Bali and Paris, terrorists struck again but with more conventional weapons. The tools used were simple yet deadly explosives and small arms, but the planning was still complex and mass casualties and panic caused."
Moorhouse notes the increased frequency of attacks that has come with the rise of ISIS.
"But ISIS has also given rise to another form of attack – the lone wolf assault," he explains. "This attack is characterised by the use of unsophisticated weapons … without a highly coordinated team carrying out the attack. The introduction of such attacks, marked with allegiance to various terror groups, has made the jobs of law enforcement, security and risk managers that much harder.
"In many situations, these attacks may not be able to be foreseen or prevented, so a well-exercised emergency response plan is vital."
Moorhouse mentions last June's nightclub shooting in Orlando, Florida.
"It was simply undertaken by a lone wolf who used his attack for notoriety, pledging allegiance to ISIS in the midst of carrying out his violence. He used military-style weapons and masses of ammunition in a traditional hostage or mass shooting situation."
Moorhouse describes the 2016 attacks in Nice and Berlin – carried out by lone wolf actors using trucks – as both particularly shocking and representative of another evolution in terrorists' tactics.
"In many ways, the blunt-force trauma caused by a speeding truck was worse than a large, sophisticated explosive device," he says. "This has required organisations, insurers and assistance providers to review their travel risk policies and procedures, and adapt them to this new threat environment."
Check the cover
Anstiss emphasises the need for brokers and their clients to check their cover to ensure its adequacy.
"It's no good just having cover that pays a specific benefit amount for a terrorism event, because this doesn't help the traveller when they are in the middle of a terror incident," Anstiss says.
"The policy must include effective security and medical emergency response. In an emergency, an organisation must be able to immediately identify who is involved and be given updates on their safety and security in the quickest possible time."
Looking beyond coverage, Moorhouse talks about the ways in which employers – and the brokers advising them – can work to ensure an organisation's employees are best protected against terrorism risk.
"As an employer, you can't protect your people every minute of the day. However, it's part of your duty of care to have a plan in place for when the unthinkable happens to your people, whether they were specifically targeted or just happened to be in the wrong place at the wrong time," he says.
"This includes assessing the specific risks at the location in which the employee is travelling, as well as assessing the particular risks of the traveller. Once you have assessed the risks, you turn your attention to mitigating those risks."
One way a company can do so, Moorhouse says, is by warning its people of potential incidents that could affect them.
"Intelligence alerts or push notifications are a great way to inform your people about threats and potential impacts to their safety," he says.
He adds that it's important to make a travelling workforce aware of the risks that exist in the country in which they'll be travelling and to arm them with appropriate training to mitigate those risks.
"We are working with Amazon Web Services, for example, to roll out hostile environment awareness training to their travelling staff, which looks at both country-specific and personal risks," Moorhouse says.
"It's also important for organisations to take a step back and look at their broader resilience strategy. Most businesses have looked at crisis management through a business continuity lens, but they're only looking inside the fence. They will look at what would happen if a terror incident directly affects their head office or people, but won't look at the wider ramifications if a larger scale terror event was to occur outside the wire. Consideration needs to be given to everything from supply chains and partners to suppliers and contractors."
Terrorism risk aside
Asked to cite other essential inclusions in a corporate travel policy, Anstiss talks about the importance of a security assistance component.
"This is necessary for when an employee experiences a direct personal threat," he says.
"For example, we had a traveller who was in the Philippines on a work trip. He was touring an area with a local resort owner and was riding on the back of his motorbike. The resort owner collided with a police bike, killing both drivers. The police and the resort owner's family were soon threatening the traveller. Through Dynamiq, we were able to arrange for a security team to go in and get the traveller to safety before the situation deteriorated to violence."
Anstiss refers to another case that illustrates the importance of a security component in a corporate travel policy.
"One of our travellers had some personal images of himself and his partner in Indonesia. During the trip, he broke up with his partner and was subsequently blackmailed by the ex-partner, who threatened to go to the local authorities with the photos.
"We sent in a security team to get the traveller out of the country and to safety."
It's also essential, Anstiss says, for medical expenses to be covered under the policy.
"There are many countries in which a hospital stay can easily cost hundreds of thousands of dollars."
Interestingly, he notes that the USA is probably no longer the most expensive location in the world when it comes to medical expenses.
"Major Chinese cities like Beijing and Shanghai, Hong Kong and others like Singapore quite often exceed the USA in medical costs," Anstiss says.
"Being covered for financial collapse is another one to watch out for. You only need to cast your mind back to the collapse of Ansett or Strategic Airlines to understand that airlines, travel agents and hotels do go bust and it's best to be covered."