A helping hand in a hardening market | Insurance Business Australia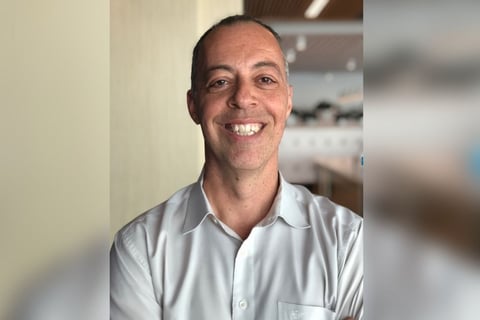 The telling signs are here – the Australian general insurance market is rapidly hard-ening, particularly in the strata sector.
It's a well-known fact that the insurance market is cyclical. Reduced risk appetites, increased frequency and severity of natural disasters, claims inflation, premium rate increases, and low interest rates and investment returns all contribute to creating a hard market.
Reduced risk appetite
It's currently a challenging business environment for brokers and their clients, and we've seen some insurers reducing their risk appetite and even exiting certain markets.
In this tough market, insurers need to do what they can to help brokers. Insurers should work closely with brokers, especially where they have established relationships, to place new or maintain existing cover.
Getting multiple quotes, let alone one quote, can be difficult in a hard market where the risk appetites have changed. For example, strata and building owners face ongoing issues with cladding and building defects. In this hard market, some insurers may be reluctant to quote or renew cover for these risks.
To date, Flex Insurance has not declined to quote or come off risk due to cladding issues alone. A sustainable and consistent approach to underwriting is important to providing cover in different market cycles. We always try to find a workable solution wherever possible – especially where owners have a plan and evidence of an active approach to rectification of cladding or defects.
Premium increases
A shrinking market, coupled with premium increases, intensifies the pressure on brokers. Some insurers are looking for 'clean skin' risks and are not keen on taking the risks of clients with a poor claims history even at a higher price.
Flexible product options and excesses, such as those offered by Flex, can be used as a lever to manage premiums. Higher-than-expected rate increases and declines at renewal time are quite common in these times. Insurers need to work with brokers to ensure they have plenty of time to review and explain to their clients the necessity of continuing their cover.
Slow turnaround times
Often, slow quote turnaround times can become an issue in a hardening market. This in an opportunity for insurers to step up and make it easier for brokers to get quotes for their clients.
Insurers need to review their processes to make it simpler and, consequently, easier to obtain quotes and renew cover. Flex Insurance, for instance, has introduced one of the most flexible residential strata insurance products on the market. These products are supported by a dedicated team and the unique online StrataTech system. Brokers can self-serve 24/7 across all parts of the customer life cycle – quote, bind, endorse, renew and cancel.
The need to ensure claims are quickly processed and paid is heightened with the impact of the hardening market. Clients with good risks who have experienced a poor claims service are more likely to shop around. A good claims experience is essential to maintain the loyalty and satisfaction of brokers and clients alike.
Working together through the cycles
This is a tough time for brokers and their clients. But with the challenges come opportunities for insurers and underwriting agencies like Flex Insurance. Insurers with a consistent and sustainable approach to underwriting will look at ways to work with brokers to provide solutions rather than decline to quote or renew.
Frank Scamarcia is the general manager at Flex Insurance, a fully digital strata underwriting agency offering tailored to comprehensive cover for residential strata properties.