Brad French of SLE on event insurance | Insurance Business Australia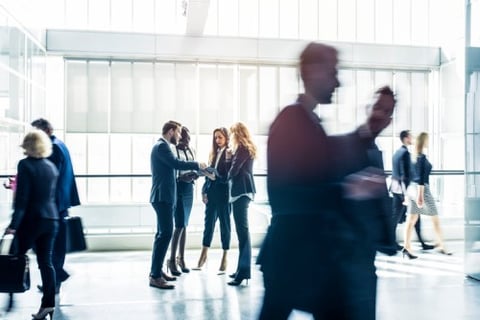 by Tom Goodwin
A 25-year industry veteran, Brad French, managing director of SLE, offers his insights into insuring events – from local to large scale.
IB: How do you think sports, leisure and entertainment insurance differs in comparison to other fields of insurance?
BF: At face value, the products offered across sports, leisure and entertainment are pretty similar to any other field of insurance. There's property, liability, personal accident, D&O, management liability and all the other standard varieties of insurance available. Where it begins to differ is the way risk profile is handled. We look at the individual client very closely, because obviously not all these sports, events and activities are the same. We see exposures that may need cover, or may need cover excluded, depending on whether we can provide a sustainable program for the nature of their activity.
IB: Is it true that high-profile events naturally attract more risk?
BF: Risk profiling across sports, leisure and entertainment is more complex than you might expect. At face value, a large-scale event like Air + Style, a concert or a Grand Final would present considerably more risk from an insurer's perspective than, say, a weekend netball game. But this isn't necessarily the case; considerable funds are invested into the construction of the site, security is present for crowd management, and there's a much more limited number of performers.
By contrast, a weekend of netball on the Northern Beaches tends to be far less controlled. You could have up to 5,500 girls playing on courts in wildly different conditions. Barbecues are being cooked, coffee cups are being handed out, dogs are being walked, and more. All of these create potential 'trips and slips' that are far less likely to occur at a one-off event like Air + Style, a concert or a Grand Final.
IB: What's involved in creating a long-term, sustainable insurance model in these industries?
BF: At SLE, we don't just have underwriters, we also have risk analysts. We work directly with the sports and event organisers – not just their brokers – to discuss all the injury profiles and other issues. This process helps explain to the client just why there can be such variance in policies, even between superficially similar sports like, say, rugby league and rugby union. Then we explain what we think the issues are and how we're going to design a program that is sustainable with these statistics in mind.
IB: What are some important considerations for someone looking for a sports, leisure or entertainment insurance provider?
BF: Be wary of any provider who thinks providing insurance for larger events is as simple as scaling up from smaller ones. Make sure your provider does the appropriate risk profiling and doesn't simply opt for a 'one size fits all' approach. Ultimately, anyone from a busker on Pitt Street through to AC/DC at ANZ Stadium should be able to receive insurance, but the specifics of their policies can – and should – look quite different.