10 steps businesses should take to safeguard data | Insurance Business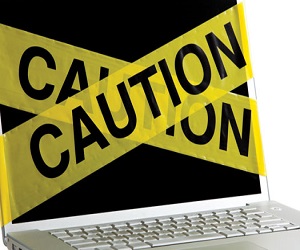 Yesterday, Insurance Business reported that the Privacy Commissioner was expected to take a hard line on organisations that fail to live up to the requirements of new legislation - and that corporates are amongst the worst-prepared for the regime.
So, what should your clients – and you – be doing to safeguard data (other than obtaining cyber insurance, of course)? Here's IT consultant Protiviti's top ten tips to become compliant with the 13 Australian Privacy Principles.
10 steps businesses should take to become APP-ready
Identify the classes of personal information collected and held. Examples include: contact details, employment history, educational qualifications, racial or ethnic origin, Tax File Numbers, health information
Identify how such information is collected, held, used and disclosed, and the purposes for which it is collected and used
Identify the scope of any cross-border disclosures including where possible, the countries where recipients are likely to be located
Review and update procedures and policies for managing the privacy risks at each stage of the lifecycle of this information, including at the time of collection, use, disclosure, storage and destruction
Implement security systems for protecting the information from misuse, interference, loss and unauthorised disclosure, such as IT systems, internal access controls and audit trails
Implement procedures for identifying and reporting privacy breaches and for receiving and addressing complaints
Implement access and correction procedures
Introduce procedures to give individuals the option of not identifying themselves or of using a pseudonym
Establish a process to conduct a privacy impact assessment for any new projects where personal information will be handled
Establish governance mechanisms to ensure ongoing compliance with the APPs such as appointing designated privacy officers and regular reporting to the board and management.
For more on the cyber risk and privacy landscape, see issue 3.1 of Insurance Business, arriving on desks early March.