$100 billion global insurance gap due to climate risks | Insurance Business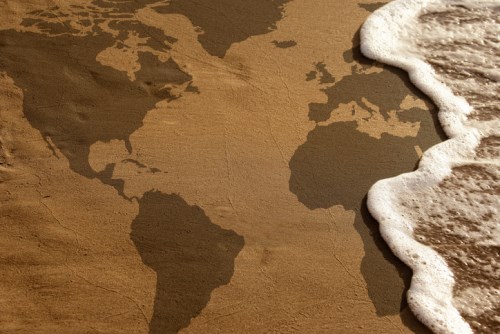 The rising impact of climate risks has resulted in a US$100 billion "protection gap" in the global insurance sector, according to a group of major industry players.
ClimateWise, a global network of leading re/insurers, brokers and industry service providers, warned that the gap of uninsured or under-insured assets had increased fourfold over the past 30 years.
Tom Herbstein, ClimateWise programme manager, told the
BBC
that the protection gap was the difference between total economic loss and the value of insured assets.
"We have seen this gap open up from about US $23 billion about 30 years ago to over US $100bn today," Herbstein was quoted as saying by the
BBC.
Herbstein said other parts of the society, such as governments and asset owners, also carry the burden of covering the cost of the protection gap.
"In some cases, no-one covers it at all," he said.
ClimateWise chairman Maurice Tulloch added that the insurance sector will struggle to reduce the protection gap because the industry's response is limited to avoiding, rather than managing, climate risk exposure.
"The insurance industry's role as society's risk manager is under threat," Tulloch, who is also chairman of global insurance at Aviva, told the
BBC
.
Herbstein added that the traditional response of insurance, which is to reassess, re-underwrite and reprice, is almost becoming the sector's Achilles heel.
"It is repricing itself out of risk but it is not addressing the root cause of the problem, which is that society is increasingly vulnerable to climate risks and it is in need of enhancing its resilience," he explained.
According to Herbstein, the "really powerful role" that the insurance sector can play is to support external stakeholders to start investing in climate resilience.
"If the industry can start working outside its traditional risk-carrying role, it is going to have huge knock-on benefits. There is a real case for change," the
BBC
quoted him as saying.
ClimateWise's findings are part of two reports to be released on Wednesday.
The network is based at the University of Cambridge, with members that include Lloyd's, Aviva,
Allianz
, XL Catlin,
Zurich
,
QBE
,
Chubb
,
Aon
,
Marsh
and Willis.
Related stories:
BoM: La Nina is no longer likely in the coming months
Extreme bushfires to become the new normal: climate change report