2014 forecast: Legal issues that could be game changers for industry | Insurance Business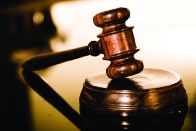 David Kearney, chief executive partner of Wotton + Kearney, talks to Insurance Business about the key legal issues that the industry must keep an eye on in 2014.
"There are likely to be some developments around this next year. It will be interesting to see what happens in relation to regulation of litigation funders and whether regulators do anything about that particular problem. Some are describing it as a 'disturbing trend' where the funder's beneficiaries are principals of law firms. Some would say there is a conflict.
"There are also issues in terms of capital adequacy of funders so there might be some changes in that space as well. The general feeling of many commentators is that funders and lawyers need to operate at arms' length and it would not surprise me if there was some movement to ensure that happens."
'Fraud on the market'
The US Supreme Court will hand down a decision on the 'Fraud on the market' doctrine, which allows the complainant in an action to establish indirect reliance through class-wide proof.
Kearney says this could have some significance for the Australian insurance market.
"Where companies breach continuous disclosure provisions shareholders will often, aided and abetted by funders, look to bring a class action against a company. There is a question as to whether each shareholder needs to prove that they relied on the misleading information from the company and that has never been resolved in Australia so there is still some uncertainty around that and that has caused all of the class holder actions to settle.
"The US decision may impact the way in which our judges view this issue relative to future class actions in this space. It could really impact on insurers and the D&O policies they write."
The Privacy Amendment Bill will become law in March but it does not contain provisions relating top mandatory notification of data breach incidents to the privacy commissioner.
Kearney says it is likely that the law will change in the future.
"
It will probably increase demand for cyber cover. Where companies are forced to notify the privacy commissioner of data breach incidents they are likely to be in a better position to appreciate their risk exposures that flow from that and that will probably increase the demand for cyber cover.
"This will impact upon all financial sectors. We are not sure how yet but generally it will look at the role of financial regulators as well as other things.It will be another area to watch.