2014 forecasts: Underwriting agency to ramp up national presence | Insurance Business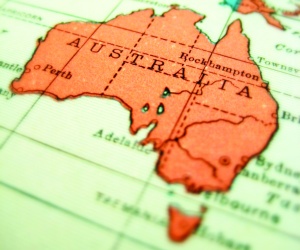 ProRisk
has expanded its regional presence in Australia – for the first time hiring an underwriter to be based in Brisbane from 2014 – as it plans to boost its presence across the country.
Underwriter Leisa Milli will join ProRisk in January. She comes from
Zurich
and is well-versed in professional indemnity and financial lines.
ProRisk does much of its Queensland business from its Melbourne base but the time had come for the agency to have a permanent presence in Brisbane.
Peter Marshall, business development manager, told
Insurance Business
that it made sense to hire Milli as the company has experienced substantial growth in Queensland over the last three years.
"It was getting to a level where different opportunities were arising. At the same time we had heard of Leisa and knew she was available. We have always said that if the right person with the necessary skills is available, we would take advantage. Brokers already knew her, too. It all came together."
The new year will also see the underwriter bring on board three more underwriters – Monique Allerton from
QBE
, James Brennan from
CGU
and Chris Varkoly from
Savannah Insurance Agency
. The trio start their new roles in January.
Marshall hinted at plans to release two new products in Q1 2014 and stressed that ProRisk would run more broker workshops throughout 2014.
"We plan to step it up with more workshops across more areas in Australia, not just where we have people.
"Next year's focus is all about our people being accessible, and brokers having access to knowledge and underwriters who they can talk to, who can make decisions and who can solve problems," said Marshall.
Reflecting on 2013, Marshall said running the ProRisk Seminar Series for the fourth year, launching Pro Risk TV and obtaining additional capacity and products in management and IT liability, and marine cargo from Lloyd's syndicates were among the highlights of the year.
"The level of risk and the areas which we can underwrite was much greater this year. These were areas brokers originally struggle to get cover their clients in – we were able to help in such as vacant land.
"2014 won't be more of the same. We have some great ideas and we know they'll work – we done the research and we have engaged with brokers – we are and want to continue to give brokers a different experience and continue to be more accessible. We're taking things to a new level."