2015 confirmed 'fifth warmest on record' | Insurance Business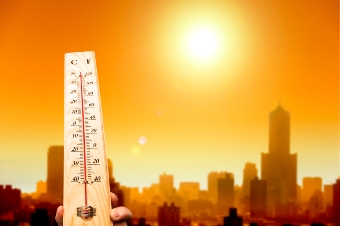 2015 was Australia's fifth hottest year on record the Bureau of Meteorology (BOM) has confirmed.
The BOM suggested that 2015 may crack the top five warmest years in its
preliminary Annual Climate Statement last month
and the results have since been confirmed.
Mean rainfall in Australia was only 4% below average nationally but long-term drought continued in Queensland and increased in southern parts of the country the BOM said.
Assistant director for Climate Information Services, Neil Plummer, said that the strong El Niño contributed to the drier and warmer year in 2015.
"Australia experienced a number of notable heatwaves, and record-breaking temperatures from October to December," Plummer said.
"The Australian mean temperature for 2015 was 0.83°C above the 1961-1990 average."
2015 also saw seven tropical cyclones make landfall in Australia as global sea-surface temperatures set a new calendar-year record at 0.60°C above average, the BOM said.
September 2015 also entered the record books as the third-driest September on record nationally.