2015 fifth warmest on record | Insurance Business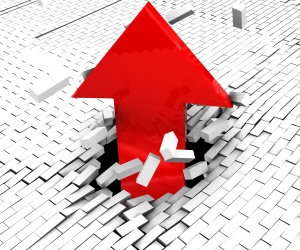 2015 was the fifth warmest year on record according to the Bureau of Meteorology (BOM) and may have been the warmest global year record.
Temperatures soared across Australia thanks to the persistent El Niño weather pattern which affected large parts of the country.
The BOM also noted that annual rainfall was also 5% below average for the year as dry conditions saw bushfires, like those recently brought under control in Western Australia, affect parts of the country.
Acting assistant director for Climate Information Services, Dr Scott Power, said temperatures ranked as the fifth warmest on record for Australia in 2015.
"The national mean temperature was 0.83°C above average, with a number of notable heatwaves during the year and record-breaking temperatures from October to December," Dr Powers said.
In the
Annual Climate Statement 2015
, the BOM said that the increasing temperatures follow a recent trend.
Looking at recent years more broadly, eight of Australia's ten warmest years on record have occurred since 2002," the
Annual Climate Statement
says.
"The 10-year mean temperature for 2006–2015 was the second highest on record at 0.53 °C above average (and just behind 2005–2014).
"Only one year in the past ten was cooler than average: 2011.
"Annual mean temperatures for 2015 were above to very much above average for the majority of Australia, although much of the central Northern Territory and northwest of the Kimberley in Western Australia observed a near-average annual mean temperature."
Long-term drought continues to affect Queensland following three successive poor wet seasons and drought areas increased in Victoria, South Australia and southwest Western Australia over the calendar year.
The BOM noted that the warm temperatures towards the end of the year saw bushfire season come early as the Indian Ocean Diode and El Niño combined to create hazardous conditions.
"The combination of the positive IOD and El Niño saw widespread below average rainfall during September and October.
"In addition, temperatures for October, November and December were exceptionally warm and an early start to the fire season was seen in southern Australia, with significant spring fires affecting all southern States."