A.M. Best issues country risk rating for Australia and New Zealand | Insurance Business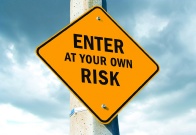 A.M. Best has placed Australia and New Zealand at Country Risk Tier 1 (CRT-1) and CRT-2 respectively in its
2016 Country Risk Assessment Reports
issued last week.
A.M. Best defined country risk as country-specific factors that could adversely affect the ability of insurers to pay claims. Country risk is evaluated and factored into all A.M. Best ratings.
Countries with the least amount of risk are assigned CRT-1, while countries that pose the greatest challenge to insurers' financial stability, strength, and performance are rated CRT-5.
According to the report, Australia has "very low" economic, political, and financial system risk; and has had more than 20 years of uninterrupted economic expansion. Driving Australia's relatively strong economic position are its strong export market, household spending, and improved labour market, said A.M. Best.
A.M. Best said the Australian economy continues to expand despite some concerns on weak commodity prices and subdued global demand, forecasting a growth rate of 2.5% in 2016 and 3.0% in 2017.
New Zealand, on the other hand, has been reported to have "low" economic and financial system risk and "very low" political risk.
A.M. Best said New Zealand's gross domestic product (GDP) growth has slowed down from 3.4% in 2015 to 2.0% in 2016. Its GDP is expected to grow in the medium term in the range of 2.0% and 2.5%; while inflation is expected to increase from 0.3% in 2015 to 1.5% in 2016.
Growth of the Australian and New Zealand economy in 2016 and 2017 are likely to be driven by accommodative monetary policy, low inflation, and currency depreciation, and low fuel prices, A.M. Best said.
Related stories:
Aus/NZ insurance company Twitter tally 'shockingly low'
Insurance industry 'on the cusp' of major change
Global ratings agency discusses difficulties with cyber